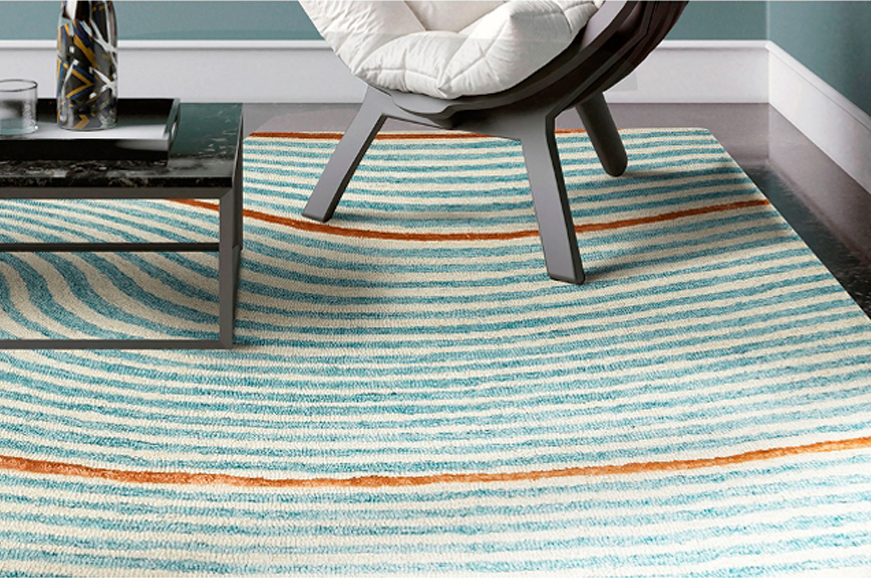 3 Exclusive Designer Carpets Category for your Living Room
Carpets are sometimes underestimated in house design, but their softness, capacity to absorb sound, and ability to insulate the interior all help to save heating costs. In addition to serving a useful function, carpets may radically change a space by coordinating the color scheme and adding a new dimension, depth, and flare.
A room's design heavily depends on the living room carpets. It may make a large impact and covers the majority of the floor. There are indicators that interior designers use to make the proper decisions, even if picking the right carpet for your living room can be intimidating. There is a carpet for everyone, whether you value natural materials or enjoy making a statement with a patterned design.
Each style of carpet has a distinct function, whether it be to dazzle your guests with its opulent appearance and design or for any other reason. Carpets come in many various sorts and varieties. Some examples of designer carpets for living rooms are shown below:
Hand Tufted Carpet
This kind of carpet is produced with a single color of yarn. They are referred to as tufted carpets since they are made using a tufting machine. After this sort of carpet is made with colored or uncolored yarn, the dying or printing of the carpet with a design that is most likely to attract customers comes next. This type of carpet typically costs less on the market than other carpet varieties. Given the wide range of designs, styles, and colors available, hand-tufted carpets made with high-quality dyes, wool, and glue can prove to be a beautiful option for modern decoration. These carpets need to be properly maintained and cleaned at the appropriate times. Additionally, it is advised to wash these carpets every day to keep them fresh and clean.
Hand Woven Carpet
Hand-woven carpet is produced on a loom that is quite similar to the one used to weave fabric. Wool and silk are two common natural fibers used to make hand-woven carpets. In general, wool is a soft and sturdy material. A hand-woven carpet can therefore be used for a very long time if it is properly maintained. This particular procedure is capable of creating elaborate patterns that are predetermined designs and typically uses multiple colored yarns. Hand-woven carpets can be utilized on walls as well as floors. These carpets are generally fairly expensive on the market since they are made slowly and steadily, which slows down the manufacturing process.
Flat weave Carpet
Warp and weft threads are arranged horizontally and vertically to form flatweave carpets. Using a unique weaving technique, flat weave carpets are manufactured to have a level surface. One of the main reasons flat weave carpets are the most popular sort of carpet is that, as their name suggests, they are the flattest carpets and don't display any woolen piles. The result has a contemporary, clean appearance, lovely and durable. The most prevalent and cost-effective form of carpets is those with a flat weave. Flat weave carpets are ideal for getting a new look in a very practical and effective way. Carpets with a flat weave are weaved, giving them a flat surface and an easy-to-carry quality.