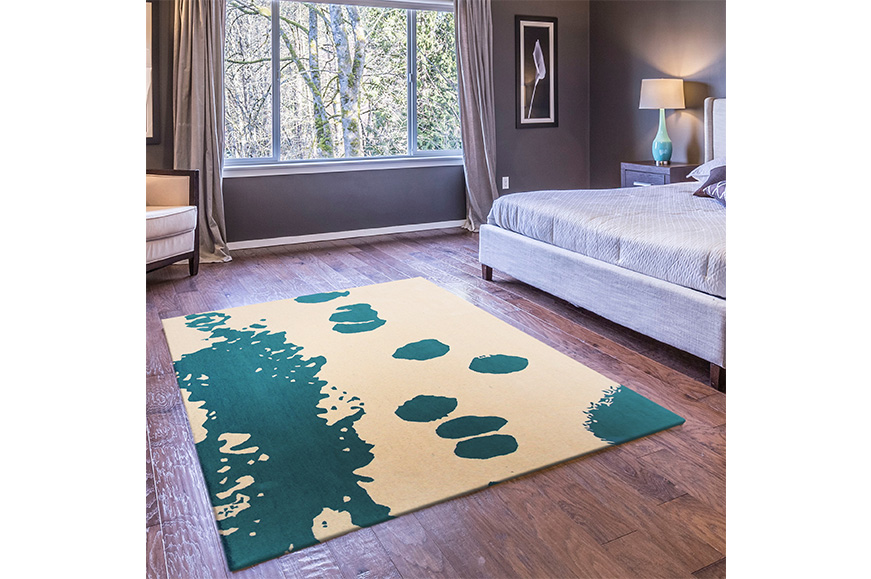 Best Ways to Decorate your living and Bedroom with Handmade carpets
Handmade carpets are unarguably one of the best flawless things with which you can decorate your living space. They are made by artisans who meticulously tie every knot while designing astonishing designs through their hands which is nothing less than a miraculous instrument. but even after this, some people restrain themselves from using handmade carpets because they feel it will make their modern living space look like an old boring place. Even though in the market there are stylish designer rugs available, people still find it quite troublesome as to how to decorate their living space with a handmade carpet that's why today we would share with you the best ways through which you can decorate your living space, and after this, the daunting task would look like a piece of cake to you.
Incorporating a handmade carpet in your room be it the bedroom, study room, or any other room makes it quite appealing and friendly to you and other persons. therefore one should definitely try decorating their living space with a handmade carpet.
So Here Are Some Best Ways To Help You Decorate Your Room With A Handmade Carpet
Make it a point of attraction
The perfect rug should harmonize with the interior of the room, therefore it can make or break the room, So here are some ways that will help you make your rug the center of attraction, for bedroom you can choose an oversize rug as it will add sophistication and will give a cozy feeling, similarly for living space you can make sure that the front legs of the furniture should be on the rug and there should be at least 10 to 20 inches gap between the walls and edges of the rug.
Comfort first
A bedroom is a place where one comes after spending the whole day sweating out doing multiple herculean tasks, that's why he looks at the bedroom as a place where he can completely forget about all his worries, and just want to completely relax. therefore for the bedroom, your priority should be to choose the comfiest, softest handmade carpet which along with providing a super soft touch will give an elegant look to the room.
Color
Color is another big factor that can make or break your room, therefore one should be meticulous when choosing the color of the rug. Choosing the color of the carpet is a difficult task, and there are a lot of factors that come into play while choosing the perfect colored rug like how many colors are already in the room and what kind of vibe you want in a particular room. So here are a few thumb rules that will make your life easy, So if there are already too many colors in the room you can go for a neutral-colored rug like white, beige, grey, ivory, taupe, and cream as they appear to be without color. and similarly, for a bedroom, you might want a color that emits a calming vibe so you can go ahead with a white-colored or blue-colored rug.
So that was some ways to help you decorate your living space and bedroom with a handmade carpet. We hope it was helpful to you.