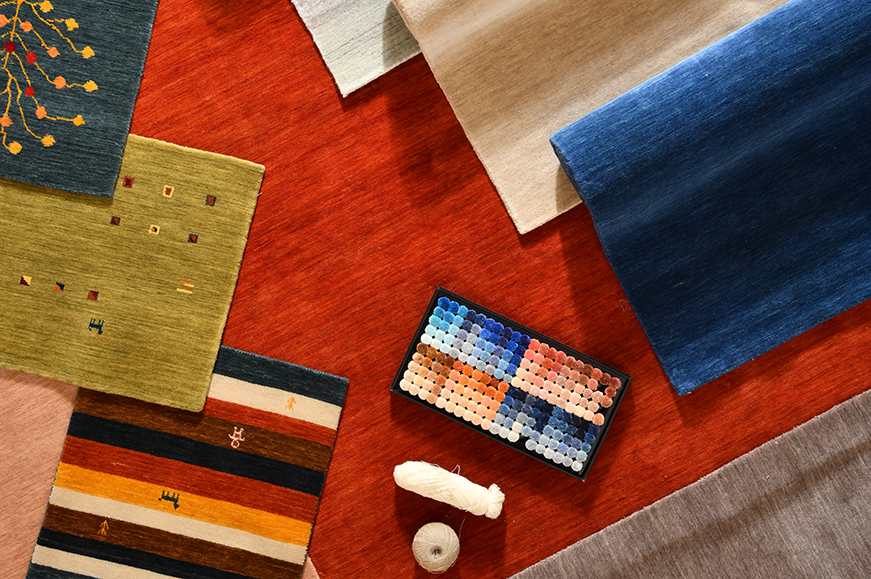 Guide to Different Types of Handmade Rugs?
One of the most important steps in finding the correct rug is to determine what kind of handmade rug you are looking for. The quality and character of your home can be greatly enhanced by the addition of handmade rugs. There are a wide variety of different types of handmade rugs to choose from and each style has its own unique qualities. Before making the purchase of a rug, you should understand the different types of handmade rugs and which one is best for you. There are 4 types of Handmade rugs. These are:
Hand-Knotted Rugs
You may have seen hand-knotted rugs and found them on the little pricy side. The hand-knotted rugs are entirely handmade. In Hand-knotted rugs, each yarn is tied in a knot one at a time by the rug weaver. These knots are tied strongly, giving them much more durability. Since these rugs are created entirely by artisans without any machine they take more time to create and hence are on the pricer side. Compared to machine-made rugs, they are a lot more resilient.
Hand-tufted Rugs
Hand-tufted rugs are more common today. In this artisans uses canvas for making a rug. In this technique, the canvas already has a design printed on it and an artisan uses tools to fill the design with yarn. Hand-tufted rugs are soft and durable. They are made with different types of wool as well as silk. There are much more design options available in hand-tufted rugs as compared to hand-knotted rugs.
Hand-woven Rugs
Hand-woven rugs are generally made with natural materials. Such as silk and wool. These rugs do not have any knots and some of the hand-woven rugs are also reversible. Using a loom, hand-woven rugs are created. They come in a variety of different and unique designs and colours. Their reversibility makes them special.
Flat-Weave Rugs
Flat weave rugs are versatile, durable and cost-friendly rugs. They come in thousands of different designs and colours. Their main cons are that they are slim/thin rugs. Because of it, they become slippery and you may feel the need of adding a rug pad to them.

While the rug-buying process can be quite overwhelming with so many different styles and sizes to choose from (not to mention colours and materials), it is important you choose one according to your needs.