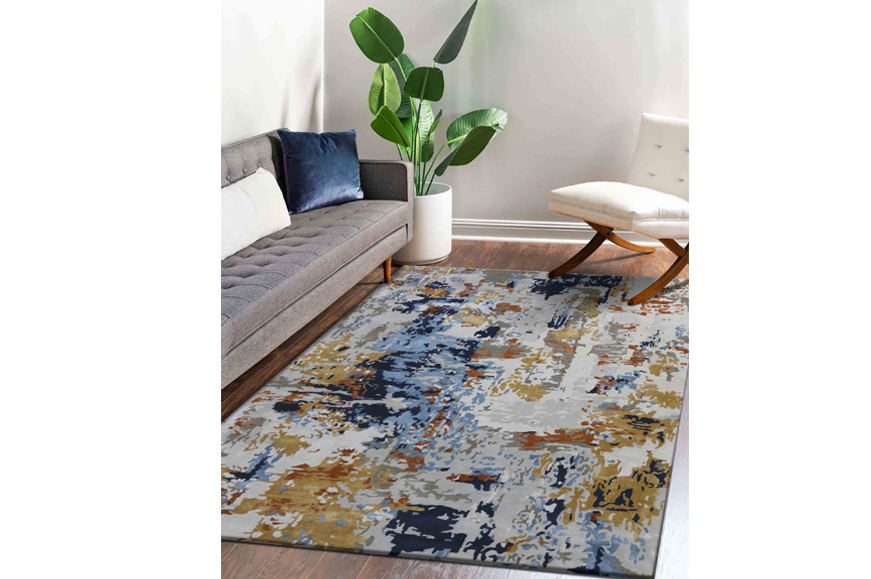 How To Do A Complete Makeover Of Your House With A Rug
Whether you're looking to add some color to a neutral space or give your home a whole new look, a rug can do the trick. After all, a design piece of wall or floor is an essential component of any room in the house. As you tackle your next home renovation project, consider adding some new designs, patterns, and textures to make your space feel fresh and new again. And to do so, you'll need a solid foundation of design knowledge. That's why we've gathered some helpful tips and inspiration for you. From how to choose the right rug, to how to organize your rug collection and make the most of your floor space, follow along as we show you how to do a complete makeover of your house with a rug.
Know The Rug Types
Before you start shopping for rugs, first make sure you know the types that are available to suit your design preferences and home décor. There are many different rug types and each has unique characteristics, so it's important to have an understanding of them before you shop.
To get you started, here are some of the most common rug types.
Natural – Natural rugs are made from wool and alpaca, silk and cotton, and the like. Natural rugs are often expensive due to their higher quality, but they're also sustainable and long-lasting.
Synthetic – Synthetic rugs are made from man-made materials such as polypropylene and nylon. Despite their name, many synthetic rugs are actually very durable and easy to clean.
Plan Your Decorating Style
Deciding on the style of design you'd like on your walls and floors isn't as daunting as you might think. Once you've decided on the type of rug you want, you can start to visualize your space and what design elements would work best there.
Consider the following as you plan the style of your rugs.
What's the theme of your space? If you're decorating a neutral space, a neutral rug is a good bet. On the other hand, if you're planning on keeping the rest of the house neutral in color, you can go with a bolder pattern or texture on the floor.
What's the most important element of your space? If your living room is centered around your couch, you might want to choose a rug that makes your couch look a little taller.
What's the weather like where you plan on putting your rug? Different types of rugs perform well in different environments. If you're not sure whether a rug will survive being outdoors, contact the manufacturer and ask them about their outdoor performance.
Make The Most Of Your Floor Space
If you have a small house or apartment, you know how valuable floor space can be. And you might be short on it, but that shouldn't stop you from making the most of your space.
As you begin to visualize your design, keep in mind that floor space is critical to any room. Not only that, but it's also one of the biggest design elements you can use to give your space a fresh look.
As you plan your decorating style, make sure to keep these floor space design elements in mind.
Keep furniture off the floor – One of the easiest ways to add volume to a room is by putting it on the floor. But when you do, be sure to keep all the furniture in the same direction so that the rug directs everyone's eyes upward instead of hiding the pieces underneath.
Use smaller rugs – Not only do smaller rugs take up less space than bigger ones, but they can also add texture and depth to a space. And when you have a small space to fill, adding texture and depth are always good things.
Go with a larger rug instead of a pad – It's a common misconception that you need to purchase a floor pad for every large rug you purchase. But in fact, a large rug can easily replace a pad when it comes to adding comfort and texture to your floors.
Conclusion
Your home is the center of your life, so it makes sense to decorate and furnish it with furniture, accessories, and textiles that inspire you and make you feel at home. Rugs can be a great addition to any room in the house, adding texture, warmth, and color. Make sure you know the materials and construction of the rugs you're considering, and take into account the wear and tear they'll experience throughout your home's lifetime.
When you're choosing the right rug, don't be afraid to go with a bolder pattern or texture. This can add a lot of interest and character to a space, and will definitely bring it to life.