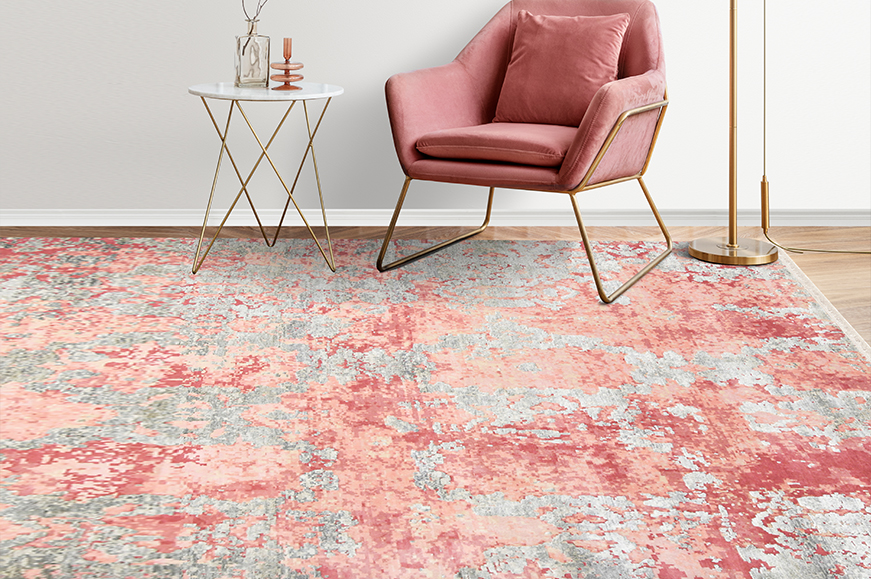 Things to Take Care of When Choosing a Rug for the Living Room
When choosing a rug for the living room we often face ourself problems like, What Colour should I pick? What size will be best for the living room? And What material will be best suitable? These are common questions every new rug buyer gets. In today's time, rugs play a crucial role in home decor. While every rug will look great in its way, certain factors can help decide on the right one. The rug reflects your mood and style, so it's crucial to choose one that looks great and fits your home décor. Here are some things you can take care of while choosing a rug for your living room:
Right Size
The size of the rug you choose depends on the way your furniture is arranged. You can either go with all legs of the furniture on the rug or the front legs of the furniture on the rug. When you go with all legs on Rugs then your Rug size should be bigger. Your entire furniture should be on the rug. When you go with front legs on rugs then your rug size can be smaller but not too small. Only the front legs of the sofa and table sit on the rug whereas the rear legs can be on the floor.
Colour of the Living Room
Rugs give a lively feeling to the living room. It might be tempting to buy the most colorful or patterned design possible because it looks so appealing, but rugs are not designed to be vibrant and flashy, but rather subdued and sophisticated. So the color combination of the rug and living room must match to give an aesthetic vibe and welcoming feeling.
Perfect Material
A rug comes in a variety of materials such as wool, silk, cotton, jute, etc. The material you choose depends on the traffic you get in the living room. Generally, a silk rug is not recommended if you have heavy footfall in the living room. Also, go with easy to clean rug if your rug tends to get dirty easily.
The living room is the first attraction of the home. All your guests and family spend high time in the living room. It becomes necessary to go with a perfect rug to elevate the living room decor and make it more welcoming and warm. You can select the best rug for your home with our wide range of rugs. Select the one which fulfills all your requirement.