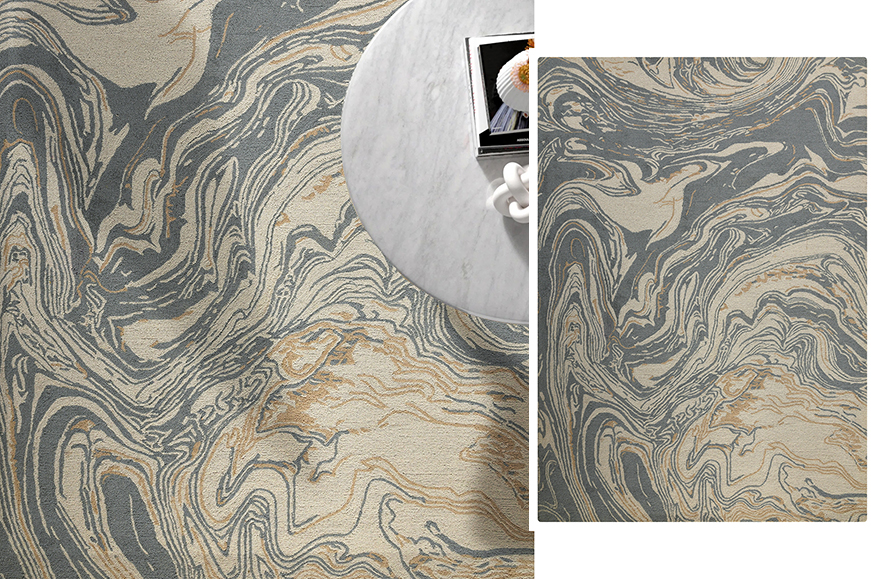 Transform Your Home Decor with These six Versatile Carpet Collections
Are you tired of searching for the perfect carpet that complements your home decor? Look no further! We've compiled a list of six versatile carpets that are sure to fit all types of decor. Whether you prefer a traditional, or modern pattern these carpets are designed to seamlessly blend in with your existing decor while adding a touch of elegance and sophistication. From neutral tones to bold patterns, these carpets are not only stylish but also durable and easy to maintain. Read on to discover the perfect carpet for your home!
Heritage Collection
Crafted with exquisite attention to detail, our Heritage Collection stands as a testament to the skilled craftsmanship and timeless elegance that we are renowned for. Made from raw New Zealand wool, each rug in this premier collection is meticulously processed by hand to create a unique and natural abrash appearance that seamlessly blends antique and contemporary styles. The result is a breathtaking array of designs, bursting with rich, timeless colors and intricate patterns that are sure to elevate any space. From the deliberate hand-weaving to the unmatched quality of each piece, the Heritage Collection is truly a modern heirloom that will endure for generations to come. Experience the exquisite beauty and unparalleled quality of the Heritage Collection today.
Legacy Collection
Experience the timeless allure of Southwestern and Aztec designs with the Legacy Collection - a masterpiece of artisanal craftsmanship and bold colors. Each rug in this collection is painstakingly hand-knotted in India by master artisans, utilizing traditional techniques that have been passed down through generations. The result is a stunning display of intricate patterning and vivid hues that capture the essence of these iconic styles. The Legacy Collection is designed with a loose, low pile that not only adds to its inviting and casual feel but also makes it an excellent choice for high-traffic areas in your home. Add a touch of elegance and sophistication to any space with the Legacy Collection - a tribute to the beauty and artistry of Southwestern and Aztec cultures.
Dazzle Collection
Transform your living space with the Dazzle Collection - a dynamic and stunning blend of modern patterns and urban colors that will make a bold statement in any home. Each rug in this collection is hand-knotted in India over several months by skilled artisans, utilizing premium-quality, all-natural New Zealand wool woven alongside soft, organic silk. The result is a breathtakingly beautiful work of art that seamlessly combines functionality with artistic expression. Whether you're looking to add a touch of sophistication to your living room or bring warmth and texture to your bedroom, the Dazzle Collection is sure to impress. Elevate your home decor with this exquisite area rug that is sure to become the centerpiece of any room.
Zola Collection
Elevate your home decor with the all-natural collection - a durable and long-lasting flat weave rug that will add texture, dimension, and color to your entire space. Each rug in this collection is made in India from premium-quality raw material . The result is a gorgeous and versatile rug that seamlessly blends into a variety of design styles, from farmhouse to coastal and transitional. With its exceptional craftsmanship and timeless appeal, the all-natural collection is the perfect addition to any room in your home. Make it your own and enjoy its beauty and functionality for years to come.
Conclusion
Investing in a high-quality rug can transform your living space, that's why having a perfect carpet according to your interior is the perfect thing you can have that's why we complied six of our carpet collection that will help you elevate your interior.