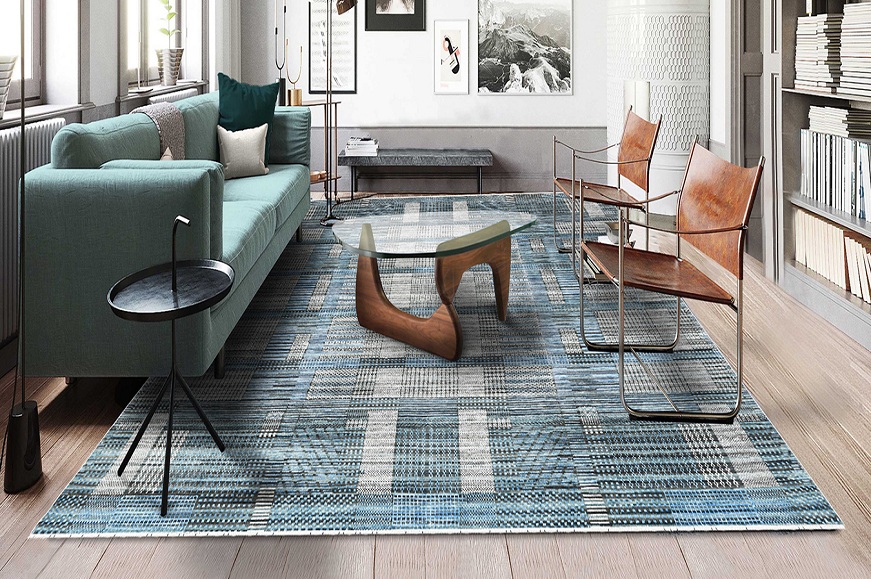 5 Things To Consider Before Buying Home Carpet
Home renovations are the simplest way to increase the value of your home while also increasing its comfort. However, people complicate matters by adding too many elements to home renovations. The best approach is to decorate your interior with just a few simple pieces, such as furniture, carpet, and a few other decorative things. The carpet is another crucial component of your interior design that you simply must not omit.
Carpets are simple yet elegant items that can be used to decorate your home, and they help to add beauty and elegance to it. They also help to bind your furniture and add luxury and beauty.

So in short basically there is no second opinion, that carpets are worth the investment if you want to decor your interior, but since they do come in a lot of colors and types it might become complicated, as to which one is best for your that's why here are the 5 things that you can consider before buying a carpet for your home.
Choose The Right Carpet Style:
There are numerous carpet styles available on the market, including plush, textured, frieze, and many others. All of these styles have a distinct appearance. While Saxon and plush carpeting works well in living rooms and bedrooms, Berber carpeting works well in areas that are frequently visited. Because it is dense, it conceals all manner of dirt and debris.
Saxon and plush, on the other hand, are good for low-traffic areas because footprints and other marks made in the room are easily visible in the pile. So first decode upon for which room are you buying the carpet, for. And then choose the appropriate carpet style for that.

Examine The Carpet's Upkeep Component:
Your home's carpet should enhance the attractiveness of your floors. However, maintaining it shouldn't require you to make financial sacrifices. Therefore, consider the carpet's maintenance requirements before making your purchase. The amount of upkeep needed varies depending on the type of carpet. Avoid shag carpet if you have children or dogs in the house since it is difficult to keep clean. Avoid light-colored carpets as well since they will show off the stains and filth that children have left behind. Before buying a carpet, it is imperative to consider maintenance.

Match The Color Of Your Carpet To The Colors Of Your Interior
Try gathering samples of your favorite option and distributing them across your space. Observe how the same is affected by the various lighting conditions. You should try to see how the shifting tones of the carpet go with the furniture and other decor items in your room because the philosophy of light is extremely difficult. The ideal carpet for your home should coordinate with the design and furnishings.
Remember To Use The Padding
Without adequate padding, even the highest-quality carpet won't feel cozy under your feet. Unbelievably, many homeowners attempt to cut costs by skipping the cushioning or buying inferior materials.
Although it will work, you will regret your flooring choice.
Instead, spend your money on substantial cushioning to let you appreciate your carpets.
Set A Spending Limit Before Buying A Carpet
Although you could be in a rush to acquire the ideal carpet for your design, you should also look in your wallet to choose which price range is within your means. Additionally, you must decide where your carpet will go because the most expensive carpet is stain-resistant. Since they are used more frequently and for shorter periods of time than other locations, such as the basement and staircases, they should have less expensive carpeting to reduce the risk of footmarks.
So those are the top five considerations you should make when purchasing a carpet for your home's interior.