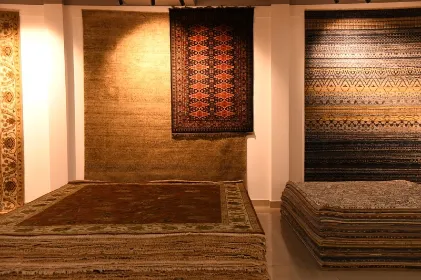 Carpets in Jaipur - Find the Best Carpet for Your Space
Carpets are nothing but a canvas to showcase the world of artistry, tradition, and culture, which can be a perfect design accessory for your space. And, when it comes to carpets in the Jaipur market, they are no less than a gem or a statement piece to adorn your space and enhance your living. And if you are looking to beautify your space with the most stunning carpet in Jaipur, you are at the right place with Saraswati Globals.
Carpets in Jaipur are known for their exquisite designs and high quality, which represent the royal charm of Jaipur. And, out of all the carpet manufacturers in Jaipur, we at Saraswati Global stand as the most preferred and well-known carpet dealer in Jaipur. We are a strong family of skilled artisans who pour their hearts out to curate a masterpiece embodying vibrant colours, patterns, and textures.
In a market like Jaipur, which is steeped in tradition and culture and encourages fine craftsmanship in this ever-evolving landscape, Saraswati Global thrives to transform your space.
We reflect the city's heritage and artists' creations in every thread and knot through our comprehensive collection of carpets in Jaipur, catering to your diverse preferences and tastes. Choosing Saraswati Global, the leading carpet manufacturer in Jaipur, is more than a decision; it's an investment in your better living standard. Whether you seek a timeless vintage or a contemporary piece, you can find everything you desire and create an appealing focal point with our beautiful carpet showroom in Jaipur.