We embed diversity & inclusion in our business, promote equal access to opportunity for all our employees and hold our leaders accountable for all members of their teams. Saraswatii's work culture helps connect and engage employees across the company to develop their potential, build relationship capital and drive an inclusive environment. We will advance our culture of belonging where open hearts and minds combine to unleash the potential of the brilliant mix of people, in every corner of the company
Employees: Our Extended Family
We consider our employees our extended family and we care about the well-being of each and every individual. We want to encourage a diverse and collaborative working environment where employees can be their authentic selves and bring out the best in each other. Saraswatii Global believes in letting the employees feel heard and empowered to create. We provide them the authority and tools to make it happen.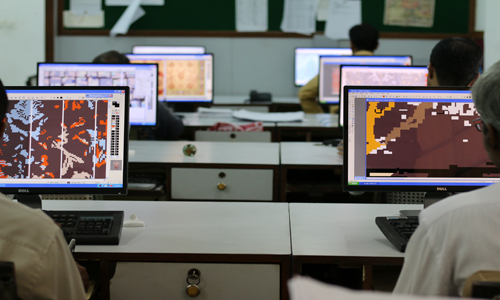 Designer Hub
Great achievements are possible only with great teamwork. Saraswatii Global has a strong team of cutting-edge designers who pull an idea out of the heads and put them into the real world. Their talents and actions are helping us achieve excellence every day. The designers help us take that idea or concept and put it in front of people in an attractive way, communicating effectively and giving the result that they are looking to achieve. Our designers are renowned for using minimalist designs to achieve a traditional style with modern influence. Using the concept of line, space, color, type, and form, our designers have a creative streak with a willingness to learn. The management feels grateful as we realize that the project couldn't have been done successfully without their support.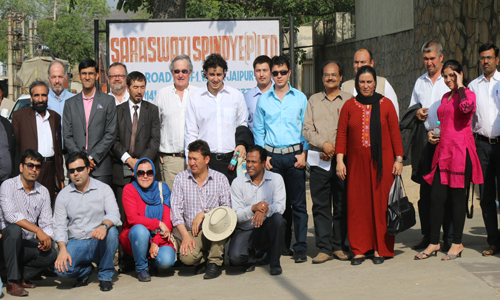 Global Reach
SGPL family is proud to say that our Indian rug makers are weaving their magic globally. Saraswatii's handmade rugs have wide international appeal despite competition from foreign companies in machine-made rugs. The company has an impressive clientele across the entertainment, hospitality, commercial, residential, and other sectors both globally and in domestic regions. Each of the members of SGPL family holds a great significance in making Saraswatii Global a well recognized brand even in the international market.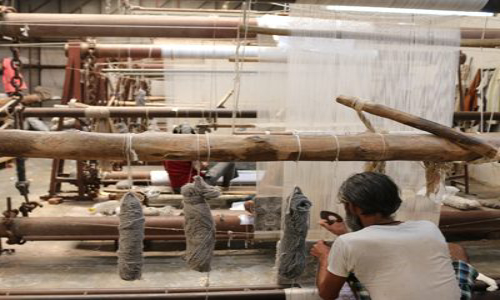 Manufacturing Unit
SGPL believes, "If you want to do something well, do it yourself". With this motto, we have devised an efficient in-house team for almost all the operations. There are in-house sourcing, dyeing, spinning, designing, weaving, finishing, and lab testing facilities. Such infrastructure promotes employee-centric culture and ensures that organizational members are able to work in an eco-friendly and pollution-free environment.