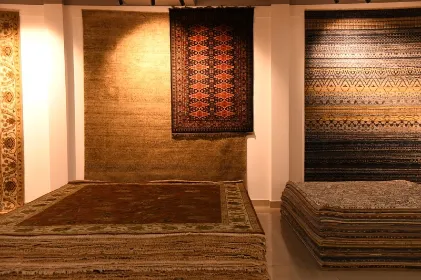 Handcrafted Rugs - Top Quality and Durability
Handmade things are the true artistic elements and the creation of the human mind's creativity. Made of precision, love, and warmth, handmade things deliver their own stories. Handmade Rugs, the most timeless creations, are profoundly pursued for their unrivaled quality, sturdiness, and extraordinary touch to adorn the flooring that has all the eyes! Saraswati Global, the leading handmade Rug manufacturer, invests heavily in offering the best high-quality floor-covering assortments at the most affordable costs. We, the team at Saraswati Global, curate carpets that upgrade the excellence of your space and reflect the rich tradition and culture.
We at Saraswati Global are the main producers of handmade carpets known for their extraordinary craftsmanship done by a team of skilled artists. With long periods of involvement with the business, we have secured you as a trusted name among carpet lovers around the world. Our team invests wholeheartedly in serving you masterpieces that are the true epitome of elegance.
Covering the broad scope of handmade Indian Rugs, the craft pieces have vibrant colours, varying patterns, and captivating textures, weaving each thread with meticulous attention. No matter how big or small your space is or for what purpose you are looking to buy a handmade Rug, our Rugs are perfect for every occasion and purpose, contributing to the aesthetics of your house.