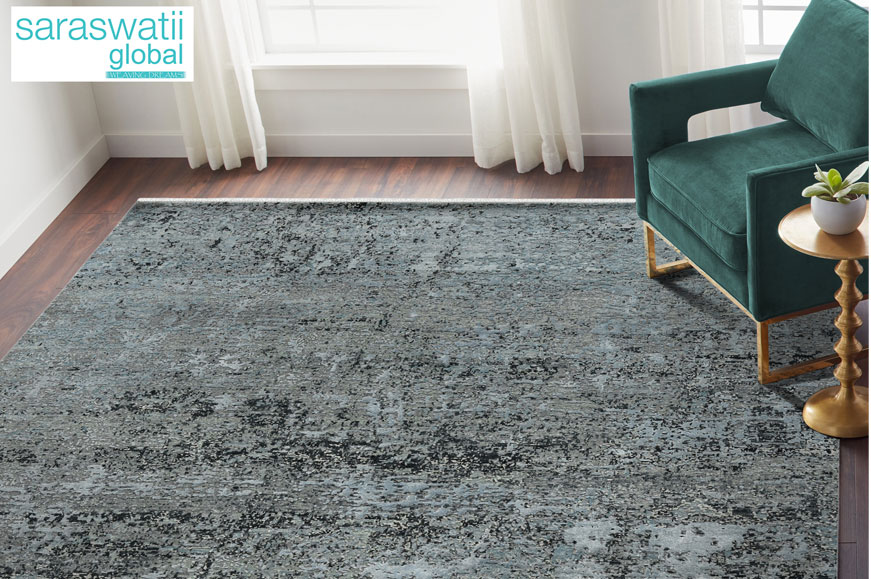 Area Rugs and Home Decor
Area rugs are considered the best option for changing the appearance of home décor if you are planning to buy something for your home. It is a versatile and attractive floor covering with a wide range of colors, designs, and patterns you can imagine for your home interiors! They can create wonderful attraction points with unifying elements in tying the design of a room together. Area Rugs add grace to the areas and the round ones define the space to the next level, they give your house a burst of color and character. A beautiful area rug works as a piece of artwork in the home interior by providing artistic merit and value to the design of the space.
A rug can transform the look of any room from bedrooms, living rooms, entryways, and more. Area rugs not only add charm to the room where it is placed but also provide a comfortable environment in the room where it is placed. The elegant and beautiful large area rugs can transform the look of the room by adding a charm to each corner of the room.
Choosing an Area Rug for your space
You can choose any type of area rug according to your room density and furniture. Many times in large rooms we can add more than one area rug to have a spacious look in our room. Area Rugs with different shapes can also be added to our abode. If you are having traditional furniture in your room then the best way to enhance the beauty of your room is by adding an Area Rug to that room. We can use light-colored area rugs if the walls of the room are in dark and bright colors. These light-colored area rugs provide an enchanting and stylish look to any room. Large area rugs are a boon to the small or cluttered room where all the furniture can be placed on the rug.
This beautiful piece of art is created in such a manner that they make a room look elegant with its designs and patterns. Area rugs are having different styles of textures and patterns. You can choose one according to your need. Like if you want to decor your room with the traditional rug then you can use an area rug with ornate designs and area rugs with different elegant patterns. This decorative piece of art is the best choice you can add to your space if you are planning to decorate or redecorate your living abode.
Area rugs and carpets seek everyone's attention with their quality and designs which also highlight the furniture and become the focal point of the room wherever it is placed.
Overall, Area Rugs can add light to any corner of the room with their remarkable appearance. It is a masterpiece of color, art, and function.
To add glamour to your room, visit Saraswatii Global for amazing quality Area Rugs for your Home Décor.