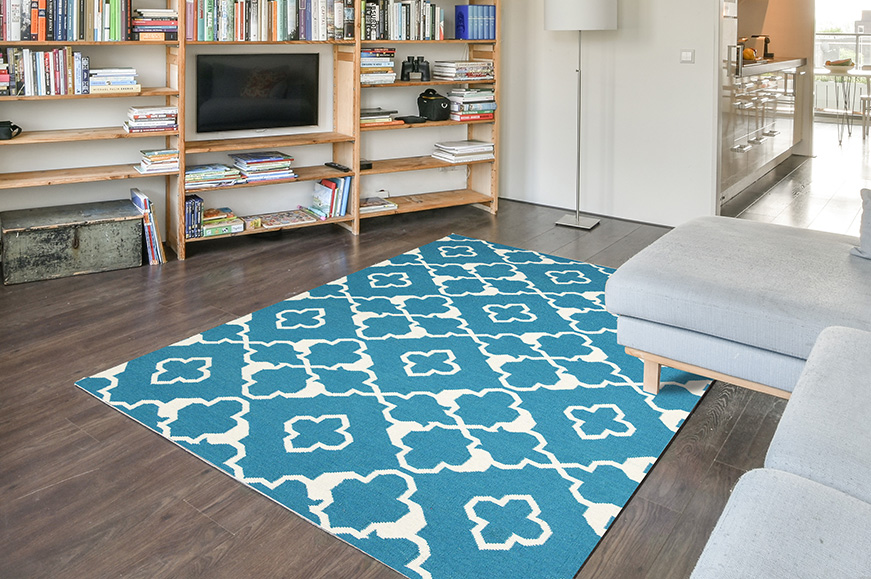 Choosing The Perfect Rug for Your Living Room: Tips and Tricks
Your living room is an essential space in your home, and choosing the right rug can enhance the room's overall aesthetic and functionality. With so many options available in the market, it can be challenging to find the perfect rug that meets your requirements. Here are some tips to help you choose the perfect rug for your living room:
Rug Size
Rugs can bring a good look to your living room. They come in more versatile styles, so
If you're going to choose an area rug there are a few things to make sure of before purchasing the rug.
A too-small rug can make the room feel disjointed, while a too-large rug can overwhelm the space. To determine the right size, measure the room's dimensions and consider how much of the floor you want to cover. Ideally, your rug should be large enough to accommodate your furniture and create a defined seating area.
Rug Material
The material of the rug affects its appearance, durability, and maintenance requirements. Wool rugs are soft, durable, and easy to clean, but they can be expensive. Synthetic rugs are often cheaper and easier to clean, but they may not last as long as wool. Natural fiber rugs, such as jute or sisal, are durable and affordable, but they may not be as soft underfoot.
Here Are Some Common Material
Wool: it's a natural fiber that feels soft and gives good look to your place and can be
Stain:-resistant and durable, pricey, and needs a good cleaning.
Cotton: cotton rugs give you casual vibes feel light and can be washed in machines,
Depending on the size: is available in different shapes and sizes and can fix to any
place in your home.
Jute: natural material made from durable plants can be smooth and looks cool and
softer on the feet: despite its ability to stand up for years, the jute rug is surprisingly
soft.
Color And Pattern
The color and pattern of the rug can make or break your living room's aesthetic. If you have a neutral color scheme, you can choose a rug with a bold pattern or color to add visual interest. Alternatively, if you have a colorful room, consider a rug with a simple design and muted colors to balance the space. Don't be afraid to mix and match patterns and textures to create a layered look.
Conclusion
A rug not only completes the look of your room, but it also adds a touch of comfort and luxury. With so many versatile designs, colors, and textures available, you can find the perfect rug to suit your personal style and the overall aesthetic of your living room.