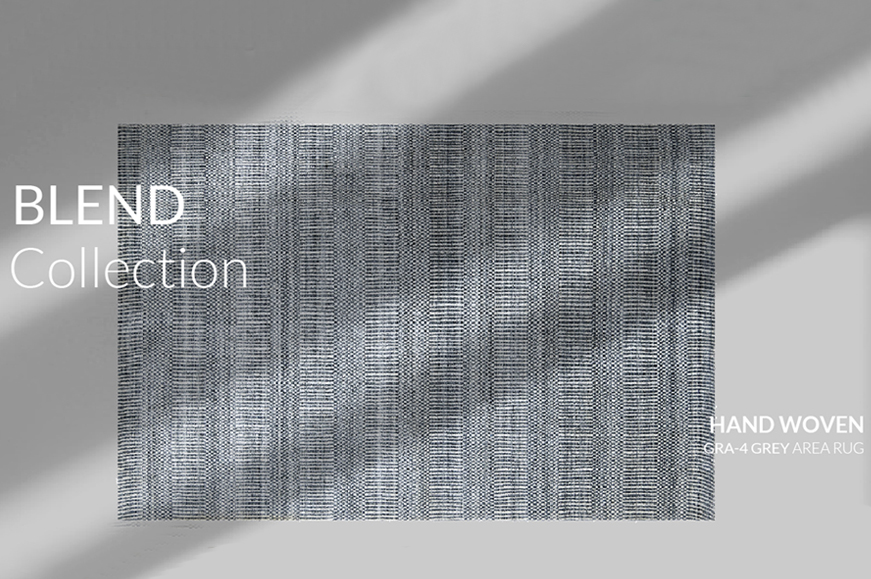 Colorful Designer Rugs for Your Home
In a world of neutral tones, where can you find a little bit of color? Your home, of course. There are so many ways to add your favorite hues to your abode. One way is through rugs! Whether you want to update the look of your living room or give an old desk new life as a home office, adding a rug is one of the quickest and easiest ways to refresh any room in your house. A rug can also be the focal point for any space in your home. Designer rugs are both stylish and functional. They come in patterns and colors that complement just about any style scheme from traditional to contemporary and even industrial loft-style designs.
Finding The Perfect Color
The best way to get the right shade is to visit a store and hold swatches of the fabrics in various colors against the wall where you plan to place the rug. Be sure to choose a color that is similar to the color of your walls, but brings something different to the space. When you're picking out a new rug, it's easy to get caught up in the excitement of finding the perfect pattern or design. But before you even set foot in the rug store, make sure you know exactly what color you're looking for. Picking out a rug without knowing what color you want is a recipe for disaster! If you're not sure what color to choose, try looking at the colors you're currently using in your space. Think about what color will look best with your furniture, walls, and decor.
Here is how you can decorate your interior with colorful rugs.
Neutral Colour Rugs
A neutral-colored rug will fit in with any design theme, from contemporary to traditional. In fact, neutral rugs are some of the most versatile options on the market. If you are looking for something that will continue to fit into your home as your tastes change over time, neutral-colored rugs are a great choice. You can also easily pair them with any type of furniture, from leather sofas to wood-framed chairs. While neutral-colored rugs are great for any room, they are also a great option for kids' rooms. No matter what their age, kids often have a hard time deciding what color scheme they want in their rooms. If your child loves pink but you want to go with a more gender-neutral color scheme, a pink rug may not be the best option. Instead, opt for a neutral rug in beige, grey, or black to give your child plenty of options when it comes to deciding how to decorate their room.
Bright Colour Rugs
Bright-colored rugs are a super fun way to add some energy to an otherwise dull room. Bright colors can instantly change the mood of a space and give your home a fresh new look that will have you feeling inspired and ready to take on the day! Depending on the space you are decorating, bright-colored rugs can be a fantastic choice. They are especially great for kid-friendly spaces like playrooms, nurseries, and bedrooms—any room that needs a bit of extra color and life. They also make a great choice for an office, especially if you want to add some pop to an otherwise bland work environment. Just make sure you select the right size and color to ensure that your bright rug doesn't clash with the rest of your color scheme.
Patterned Rugs
Patterned rugs instantly add style and personality to any space. They are a great way to really personalize a room and make it feel like your own. A rug with a bold pattern will make a statement in any room. But before you choose a patterned rug, you need to think about what you want that rug to say about you. Think about the colors you love to wear, the colors that make you happy, and the styles that you find to be truly inspiring. Are you drawn to modern designs, or do you prefer the timeless elegance of classic styles? Once you've figured out your personal design vibe, you can start browsing through patterned rugs to find the one that speaks to you the most.
Finding the perfect pattern
As you're browsing through your patterned rugs, it's easy to get swept up in the excitement of finding the perfect pattern. But before you select a rug based solely on its design, you need to make sure that the pattern is right for you. When it comes to choosing a pattern, you want to make sure that the rug's design complements the rest of your home. If you have a very traditional style, you probably don't want to select a rug with a bold, modern pattern. Similarly, if you have a very modern space, it would probably be a bad idea to select a very traditional-looking rug. Remember, though, that you don't have to completely change your style to match the rug. Instead, you can use the rug to bring out certain aspects of your home that you love, while toning down elements that you're not so crazy about.
Summary
A rug is an easy way to add some color and personality to any room in your home. Neutral-colored rugs are super versatile and can fit in with any style theme. Bright-colored rugs are a fun way to add some extra energy to a room. Patterned rugs are a great way to add personality and style to any room in your home. If you're shopping for a new rug, make sure you know what color you want and what pattern you prefer. That way, you can find the perfect rug for your home!