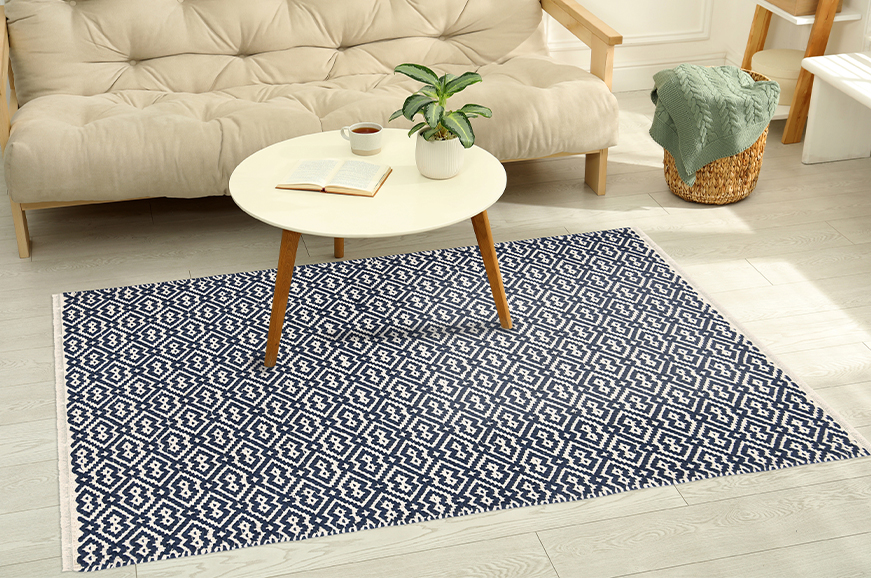 Common Rug Mistakes To Avoid
Many people feel a rug is one of the best ways to decorate the living space, but they hesitate from buying it because they think they would buy a rug that doesn't go well with their room or they think that they might not be able to take care of it, which would ultimately lead to wastage of both time and money.
That's why today we would be sharing a couple of points that will help you choose the best rug and help you avoid the common mistake that people usually do.
Selecting The Wrong Size Rug
Size matters a lot because it will make your space look either unbalanced or too cramped. A small rug in a big room may not be noticeable but large rugs in smaller spaces can overwhelm the area and result in an uncomfortable living environment. So remember that size is important when deciding on which rug to purchase for what type of space - if you have any doubt, always opt for larger-sized rugs than smaller ones as they are more versatile overall.
There are three ways to use a rug in your home: 1) furniture with the front legs on the rug, 2) without any legs of the furniture on it, and 3) all four feet of everything (sofas, chairs, etc.) can be placed in contact with it. Choose your size accordingly and make sure that you choose a standard-sized area rug for an appropriately-sized room!.

Picking The Wrong Rug Material
The material of the rug does play a crucial role as it can help determine how long-lasting or easy to maintain the rug is. If you are looking for something that will last and be easier to clean, then wool rugs are your best option. Wool is more durable than other types of materials like cotton and sisal which tend not to wear well with time—often deteriorating in just a few years if they're used heavily (such as being walked on).
A silk rug is a great addition to any bedroom. The best thing about it is that the silky touch of this type of rug will make your feet feel so soft and comfy with every step you take on it. It's like walking on air, which makes for a relaxing environment before going to bed or when waking up in the morning! As far as what room is not suitable for a silk carpet one should avoid placing them underfoot where there could be heavy traffic due to its delicate texture and material being fragile.
And lastly, if you are looking for a rug that doesn't cost much but should look great in the living area then a rug made from synthetic fibers like bamboo silk, viscose, nylon, polyester, etc should be your first choice.

Not Using A Rug Pad
Who doesn't want a rug to last for as long as possible? To make that happen, here is the perfect solution- rugs pads. The pad will also help prevent your carpet fibers from crushing and wearing out too soon. Rugs pads are especially good at preventing people from slipping off their carpets. If you have kids or elderly family members in your home, it would be worth investing in one of these!

So that was all about how can one choose the best rug for their living space, lastly here is the last but not the least tip from our side, if you want a long-lasting rug then you should definitely go for a hand-knotted rug as its more durable than the other rugs, they do cost a lot, but if you want a rug that should last long then consider the cost as an investment.