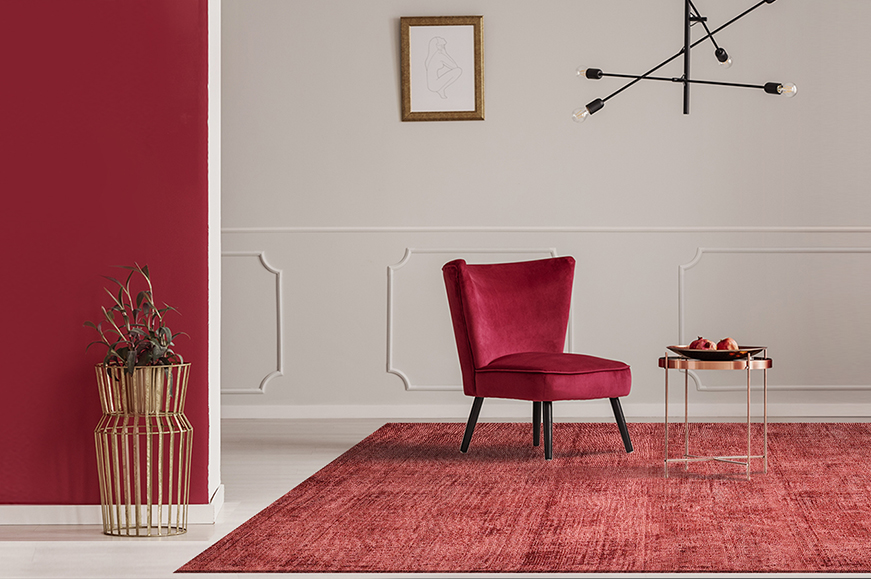 Create a Cosy Feeling Interior with Handwoven Rugs
Handwoven rugs are the perfect addition to any home and make a cozy feeling interior that's warm and welcoming. These rugs are made using natural materials to create beautiful rugs that are both durable and affordable. Each rug is carefully knitted by skilled artisans, creating a one-of-a-kind masterpiece that will look great in your home for years to come. Handwoven Rugs are an excellent choice for anyone who wants to make their home look more luxurious. Handwoven Rugs can be used in different ways. And for a cozy and comfortable interior, it is important to arrange and choose the one which goes with your home. Here are some ways you can use handwoven rugs for a cozy interior.
Using Pale and Minimal Skin
Every rug had a different feel and comfort. You can either go with a designer rug or minimal pale-colored rugs. The reason people go with minimal rugs is their ability to go with every color and room. You can also choose a designer rug with minimal colors like grey, and white which is evergreen colors.
Layering the Rug
What to try unique? Then you must try layering the rugs. Layer your favorite rug with another rug. Make sure your rugs are of different sizes to elevate the look. You can also layer the round rug over the flat plain rug to give it designer appeal.
Go with Large Rugs
Large rugs are often underrated. But if you truly want to try new and get a cozy feeling then you need to have a large rug in your living or bedroom. Furniture on large rugs elevates the whole looking of your interior and often gives a refreshing cozy feeling.
Experimenting with Colours
Colors have the ability to give a refreshing beautiful feeling. A splash of colors can totally give a new design to the home. It is advised to experiment with new colors. When re-decorating your home this time add a new color of rug you will surely love how cozy it feels and how it gives your home a totally new look.
As you know rugs are definitely something to experiment with. Handwoven rugs are made with extreme care and precision. What is much better are their durability and color. For a cozy feeling, we recommend you check our latest collection of handwoven rugs. We have different colors and designs and you can choose the best one.