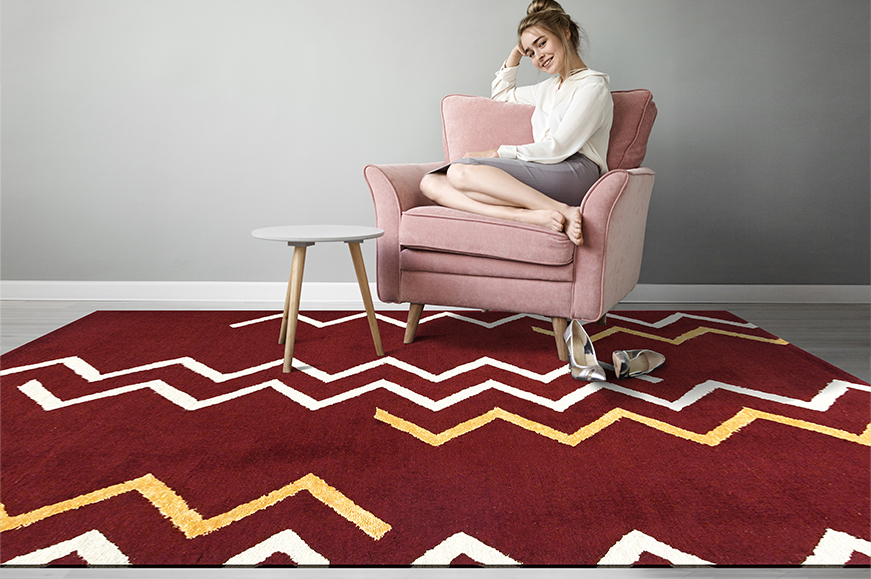 Dos and Donts of styling Your Bedroom With Carpets
A decent rug can bring a bedroom together and give it a finished look if used properly. While it may appear to be a small ornamental item, it actually has the ability to dramatically change the aesthetic of your area, making it feel cozy and inviting (no matter the material used). Make sure to maintain it in your collection of home décor accessories because it's one of those elements that give your area personality every time.
The DO's
1. Stick to the symmetry principle
Anywhere there is symmetry, there is a sense of balance and stability. Our brain enjoys symmetrical interiors because it is instinctively accustomed to them. Therefore, a key factor in making your bedroom a more tranquil space is to take into account the proportions and geometry of various room rugs.
2. Adding comfort to the ground
Without comfortable flooring, a bedroom's design is undoubtedly lacking. You feel uneasy leaving your warm bed to an unexpected frigid touch. Therefore, warm surfaces are necessary for comfortable foot placement on floors.
One of the best solutions to get that extra layer of relaxation is fluffy carpets in a particular color scheme. These carpets provide greater comfort underfoot and exude a wonderful personality. They add flair to any area and give the master bedroom's overall design a softness.
3. Leave space for movement.
The emphasis in a bedroom is on ease and comfort. Therefore, when designing the bedroom, it is crucial to pay attention to the rug area. Try to keep the bedroom free of unnecessary furniture and other items so that you have adequate space to move around without hurting yourself.
4. Include a touch of personalization.
The bedroom is an ideal place to show off your personality in addition to providing comfort and style. Pick a spot in your room where you can add a few unique rugs. It will make your private chamber feel unique and comfortable.
The Don'ts
1. Absence of a focus
Ignoring the focus point when arranging a bedroom is the first thing you should not do. Without a focal point, your bedroom's carpet won't blend with other things and you won't get the fantastic effect. Because of this, decide on a focus point before styling the rug.
2. Limit the number of noisy printing.
Avoid loud designs and too many colors to make your bedroom rug. Bright colors can be highly overwhelming and should only be used sparingly. Choose neutral color schemes instead to keep the appearance simple and calming.
It can be difficult to choose the style or color of the carpets in your bedroom. Bedrooms are usually smaller spaces so choosing the right carpet can be hard due to its size. If you're looking for a new carpet for your bedroom, we hope this blog post has helped you decide what you should choose.