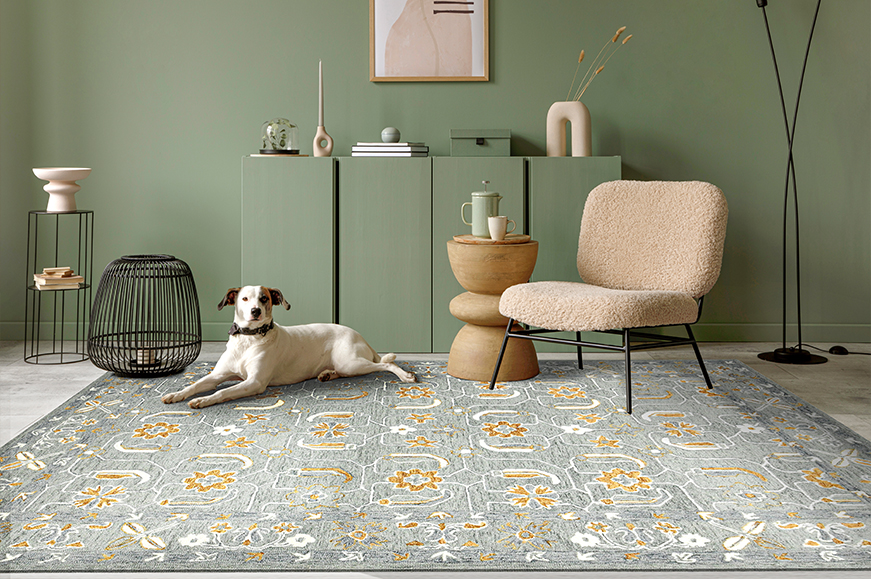 Explore the Top-Quality Hand-Knotted Carpet Designs
Hand knotted carpets are also known as the best carpet, because of there quality carpet. Hand-knotted rugs are true works of art that belong in every home because of their incomparable beauty, unmatched durability, and excellent craftsmanship.
Oriental rug, commonly known as a hand-knotted rug. The rug is created entirely by hand on a vertical loom. The 2,000-year-old art of knotting calls for extraordinary dexterity, patience, and skill. The method itself calls for the weaver to place knots into the rug and tie each knot tightly by hand around the warp and weft of the rug. These rugs are made up of hundreds of individual knots. Hand-knotted rugs demand a great deal of talent and are frequently labor-intensive to weave. The number of knots per square inch determines the price and quality of a hand-knotted rug.
Artik Collection: The venerable Artik line gives a fresh perspective on time-honored designs with romantic motifs updated in vibrant, modern hues for today's most upscale interiors. 100% New Zealand wool was used for hand-knotting.
Dazzle Collection: These rugs are a step above the rest since they were made using an exquisite mix of quality raw hand-spun New Zealand wool and lustrous raw silk.
Mirage Collection: It is a collection of subtle abstract designs. Hand-knotted in India of only the finest Blended New Zealand wool and premium Art Silk (Viscose).
Nuit Arabe Collection: This collection harkens back to the old age rugs as Saraswati proudly unveils its indo-Peshawar collection.
Serena Collection: An elegant collection of tasteful and sophisticatedly unorthodox hand-knotted rugs with the added refinement of graceful hand cravings.
How can you determine if your rug is truly hand-knotted?
Verify the rug's backside: Traditional hand-knotted rugs have no backing of any kind. Unlike machine-made rugs, which frequently utilize a latex coating to keep the tufts in place and a covering of canvas, cloth, or both on top of the latex coating.
Check the design's symmetry: Simply flip a rug upside down and closely inspect the pile at the back to discover if it is a genuine hand-knotted rug. A genuine hand-knotted rug has a distinct front and back, with the front being plush and the back reflecting the front's pattern and design.
Inspect the rug's knots: Due to their manual construction, hand-knotted rugs also have slightly irregular knots. In a typical hand-knotted rug, the knots are exceedingly tight and are evidently bound together tightly.
Verify the rug's fringes: The fringes on genuine hand-knotted rugs are an extension of the rug's foundation and appear to be a part of the overall pattern, as opposed to being only a decorative addition. Moreover, each knot on traditional hand-knotted rugs is connected to a warp thread; as a result, the fringes develop naturally.