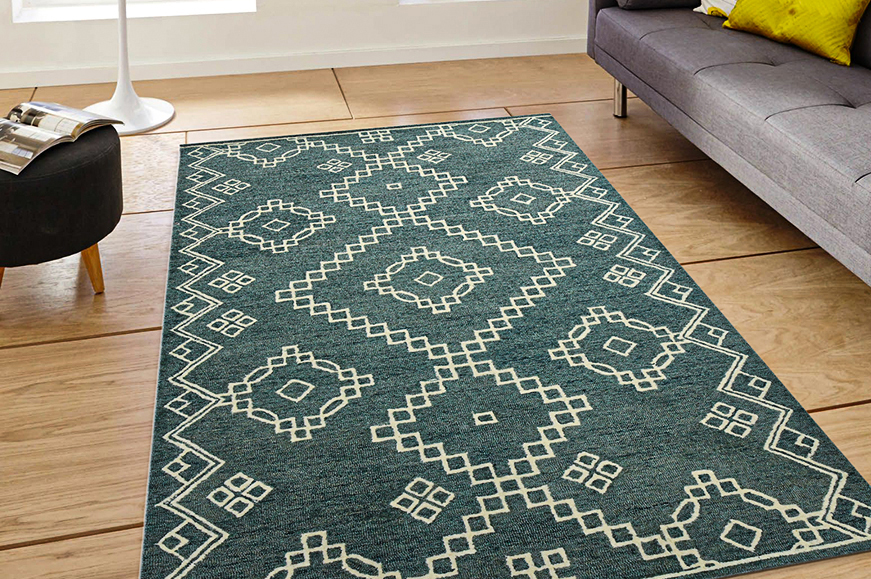 Hand-Tufted Rugs - Perfect Rugs for Attractive Interior Decor
The Hand-Tufted Rugs are perfect for adding that special touch of upscale style to your Interior Decor. These rugs are an enduring part of your home's decor and provide years of comfort and beauty. These rugs are hand-tufted by artisans with traditional techniques of native Indian weavers, who use natural dyes and yarns to make them. Hand-tufting involves using a tufting machine with removable needles used to make knots in the wool.
Hand-tufted rugs, also known as hand-hooked or hand-woven rugs, are predominantly handmade rugs that are individually produced. Making these rugs requires special skills of the weavers and it takes several days to complete one rug. Each rug is carefully crafted by expert hands to have a different look and pattern. They have an incredible level of detail in every stitch and tend to soften over time with use.
Benefits of Hand-Tufted Rugs
Hand-tufted rugs not only add comfort and beauty to your home decor, but they also have some additional benefits. Some of them are as follows:
Durability – Hand-tufted rugs offer you great durability and serve you for a long time as compared to other types of rugs. They are a long-term investment for your home decor and comfort.
Affordable – Hand-tufted rugs are inexpensive and the best option if your budget is tight but you want perfect home decor with rugs.
Varieties of size and shape – It is the best part about hand tufted rugs are that they are available in every size and shape. From small to very large sizes and with every shape triangle, rectangle, circle, square, etc.
Colors and Textures – Another great benefit of hand-tufted rugs is that they comes in every color and texture. You can get any color or texture that is matching to your wall, curtains, and other home interiors.
Unlimited Designs – Other than shape and color Hand-tufted rugs are available in various designer options. They carry traditional, modern, and contemporary designs and patterns.
No pad requirement – Hand tufted rugs do not require any type of rug pad as they are made with a latex layer on their back that act as a pad for the rug pad that provides the grip and prevents it from slipping from the floor.
Hand-Tufted Rugs are the Perfect Rug for the Attractive Interior Decor of your house. They bring a sense of warmth, texture, and luxury to your home, combining both form and function. Hand-tufted rugs feature beautiful designs and high-quality material which gives them durability, comfort, and warmth. They provide a welcoming and relaxed atmosphere to your house.