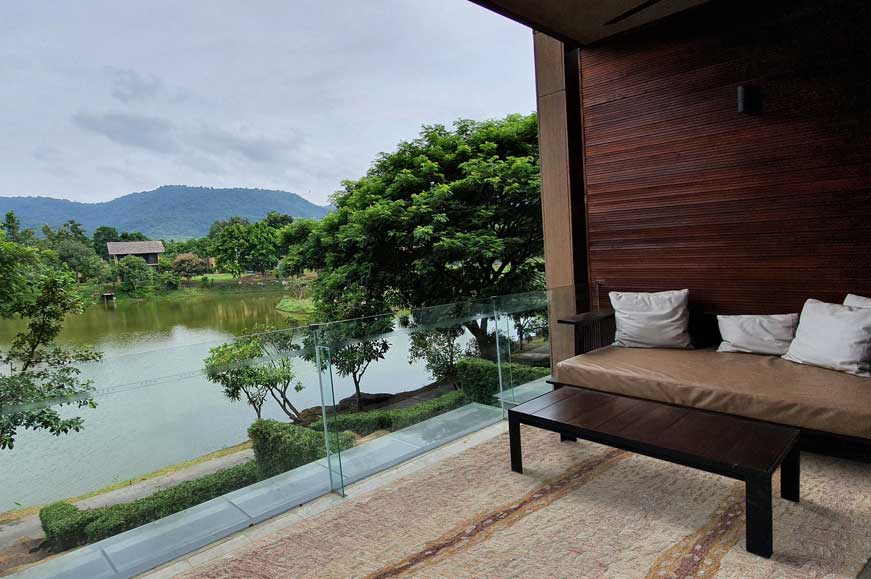 How To Bring Balcony To Life With Area Rugs?
Everyone loves a little sunshine and the view of sunrise and sunsets. This needs a garden or a terrace area where you can go anytime you want and enjoy. But the boring terraces and balconies aren't appealing enough to go and spend time there. But these boring spaces can be turned into your favorite spots where you like to spend most of your time. Little touch-ups can recreate the whole space. These decors can bring life to the balconies. One of the most common and best ways to do that is by adding the area rugs. Let's have a look at some of the ways by which you can bring your balcony to life with area rugs:
Flooring
The first and foremost thing to have a look at is the flooring of the balcony. The flooring is the first thing to catch someone's eyes so the most important thing to do will be to start by decorating the floor. Now, changing the whole floor can be quite extreme and expensive too. The most effective way to do that is by using area Rugs. Area rugs can recreate the whole look of the balcony.
Classified Areas
Area rugs can be placed anywhere but if your balcony area is spacious then you can designate the rugs according to the furniture, plants, or whatever you want to put on the balcony. Area rugs in the balcony can create a beautiful ambience when zoned with the seating arrangement there. Area rugs with plants and cushions add an extra charm to the whole balcony.
Use As A Throw
An elite way to give life to your balcony is to add boho look furniture. Those beautifully crafted chairs add a different life to any area. This look is completed and turned into a magnificent and relaxing ambience by adding area rugs as a throw on those chairs. Throws create a comfortable feel and lighten up your mood.
Extended House Theme
Every house is painted with some particular theme. Follow and extend that theme and pattern in your balcony. Thematic décor using rugs looks like an extended version of your house. This gives a wholesome feeling of being out but in your own space. This also makes your house seem much bigger and spacious. The comfort which rugs can bring to a place is immense. Color coordination makes the ambience look well defined.
Go Colorful
Colors are said to add joy in everyone's lives. Colors can create a bright and lively feel. Balcony areas can also be decorated and added life to, with the help of adding colors. Colorful furniture and the contrasted rug is all that is needed for creating such a colorful ambience. Adding pops of colors in the form of rugs gives off a feeling of joy and appears to be a happy place for everyone.
A Reading Nook
This is for people who have a love for reading and writing. Balconies are a perfect place for having some time of your own. Area rugs can be used to create a seating corner on the balcony floor accompanied by the plants, lights, music, etc. Activities like reading require a peaceful ambience to keep up the attention span and live every narrative. Rugs give warmth and a cozy feeling which makes it even more interesting and becomes the reader's favorite nook.
Area rugs are the most effective in decorating and recreating a whole space. Rugs are an efficient way to give life to any place. Just by adding rugs, it seems like the place has gotten all new and fresh. It's like it gets a new life. Above were some ways to decorate and give your balcony a new life by adding area rugs. These ways can be implemented by anyone as rugs are very functional and affordable too. So if you guys also want a cozy, and comfortable feel in your house or balcony, just put in some rugs.