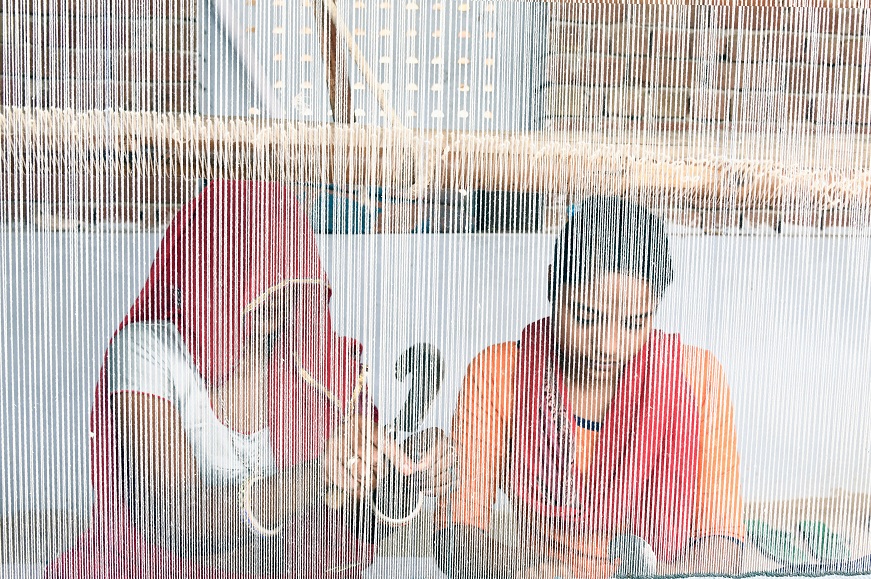 Know About How Rugs are Made

The rug is created by knotting the threads vertically and horizontally. The process of knotting threads to make a rug is very slow and requires years of training and experience. When choosing the rug it's important to think about other things also except designs. Before buying rugs you should know about their material first. Once you know about the pros and cons of the material then you can make an effective decision about which rug fulfill your needs. The rug is made up of different materials like wool, silk, natural fibers, and synthetic fibers, like polyester and stain-resistant. Some rugs are made up of a mixture of both natural and synthetic fiber to increase the durability of the rug. The material of the rug affects the durability, design, price, feeling, texture, etc.

Here is How Various Types of Rugs are Made
Flatweave Rugs
These rugs are very popular in the modern décor world. These days people use flatweave rugs to décor their rooms or office cause they are easy to pick up and move. These rugs are created without any knots. They're the thin rugs that have no-pile construction. These rugs are also known as Hand-Woven rugs.
These are affordable rugs as compared to other types of rugs. at the same time, they are quite easy to make and take less time. They are made up of common materials like jute, cotton, nylon, and wool which are also low in price.
Hand Hooked Rugs
Hand- Hooked rugs are handmade rugs that are made by the hooked device. They are low-material rugs that are not durable as compared to other rugs. They should be used in the low-traffic areas so they don't get destroyed early. The durability of this rug depends on its size the smaller the loop the better and gross for a large one. No pile is created in this type of rug after the loop which makes it less durable.
Hand-Tufted Rugs
This technique is invented as an alternative to hand-knotting to speed up the production of rugs. Hand-tufted rugs are the area rugs without knots. These rugs are mainly made up of wool. Hand-tufted rugs are made with the tufted gun rather than the wool being hand-tied to the back. These rugs are the same as hand-knotted rugs but they are not durable as hand-knotted. They can last 10 and more years if you take care of them properly and put them in the less traffic area.
Hand Knotted rugs
Hand-knotted rugs are one of the most amazing and luxurious rugs in all of them. These rugs are the lost-lasting rugs with the highest durability. These rugs are completely woven by a hands-on special loom. These rugs are made from natural materials such as silk, wool, and cotton. There is no compromise in the material of hand-knotted rugs. In this rug, they need specialized and skilled workers with lots of experience to make this rug with ancient techniques. These rugs take too much time in making from 30 days to 8 years to complete. Hand-knotted rugs give you heirloom quality and warmth to your house. The best way to find out about hand-knotted rugs is to flip them over if it's the same from back then that's a hand-knotted rug. A hand-knotted rug does not have backing on it they are the same from front and back.
Machine-Made Rugs

The machine which is used to make rugs are known as power looms. Power loom machines are controlled by computers and they are automated. Machine-made rugs are made quickly as compared to other rugs and they could make rugs quickly by using materials like wool and synthetic fibers.
Most machine-made rugs have a life of 20 years and less. This depends on the fiber used in making rugs or how you maintain rugs. If you maintain your rug nicely it could last for decades. The life of rugs depends on how nicely you maintain that rug. These rugs are the best options for customers who have a low budget or need rugs for traffic areas. You may not want to put your expensive hand-knotted rugs in traffic areas so you can use machine-made rugs for that area.