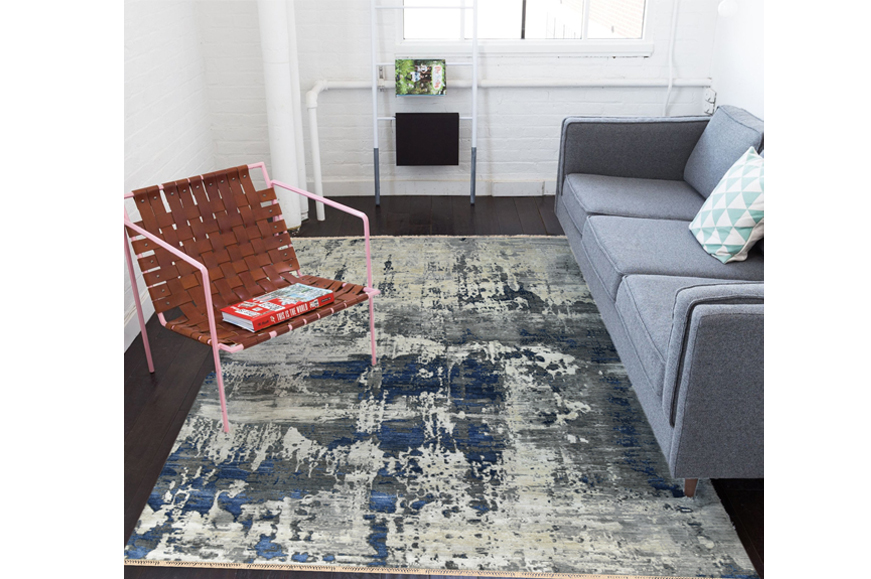 Major Tips to Choose A Rug for Home Interior and Office Interior
There is no doubt that decorating a living space with a rug is one of the best ways to decorate the room. because even with all furniture and other decor items something misses out. And That is when a rug comes in handy. But what's daunting is choosing the perfect rug, as a good quality rug costs a lot of money, no one wants to mess around the situation by buying a rug that will not be suitable for their living space. That's why here are some tips which would help you to choose the best rug for your living space.
Size
You don't want a rug that is oversized or is too small, as it could overwhelm the person sitting in the living space or will give an unfinished look, so here are some general principles that you can follow for buying the perfect sized rug, there ought to be at least 10 to 20 inches of bare floor between the rug and the walls of the room. And lastly, Ensure that the rug is in the center of the room.
Color
The color of the rug is super important as each color emits a different type of energy or vibe, so one should be meticulous while choosing the color. For the office, you might want a color that fills you up with a lot of energy therefore you can go for a red, pink color or some bright-colored Rug, and for the bedroom, you might want a color that creates a feeling of relaxation/peacefulness, therefore, you can go for some light color like white and blue. And for a room that is already full of colors, you can choose a neutral-colored rug.
Shape
The rug comes in different shapes like oval, circle, square, and traditional rectangular shapes. A round rug creates a feeling of playfulness and creativity, so in a room where a lot of creative work goes on, a round-shaped rug would be perfect. And if you want something different and unique you can go head with some asymmetrically shaped rug.

High pile Vs low pile
The rug comes in two piles high pile and low pile, low pile rugs are generally well built and are suitable for rooms that get a lot of traffic, so they are good for reception areas in the office. high pile rugs are generally soft and they give elegant look, so they are suitable for rooms where all the high-profile client comes in for meetings.
Care and maintenance
Buying a rug is a quite expensive task, and cleaning and taking care of it is also quite expensive and tedious task. Sorry to break your heart as there are no hard and fast rules to follow that could save you from this tedious and expensive task But here are a few things that you can keep in mind like white-colored rugs can get stained quite easily, and that will be quite difficult to clean. Similarly, high pile rugs are quite difficult to clean so you can go ahead with low pile rugs If you want an easy-to-clean rug.