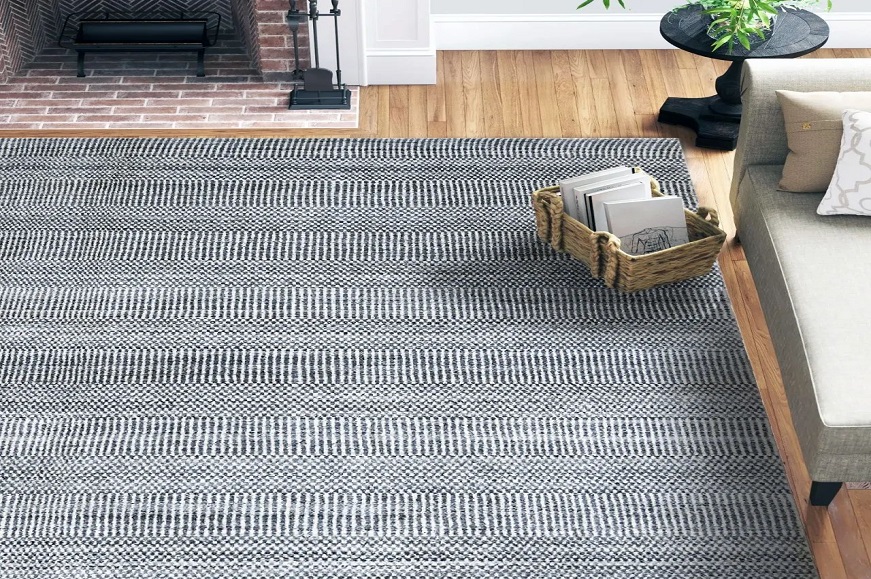 Our Designer collection of Rugs to brighten your home

Carpets are often neglected in house design, but their plushness, capacity to muffle sound, and ability to insulate the interior all help to save heating expenses. In contrast to their practical use, carpets may dramatically change a space by bringing in more dimension, richness, and flourish while coordinating the color scheme. Another reason interior designers rarely disregard a living room rug is that they establish zones and set boundaries, allowing for the essentials in a certain area. Designers continue to show that carpets are more than just items that have a practical use, using fine flatweaves, a Kilim runner, or a statement rug with bold stripes. A room with a typically minimalist design can add a splash of life with a rug with a vivid, patterned design that brings out the colors in the background.

To match your vibe in this winter season, have a look at our mesmerizing rug collection:
Liverpool
Liverpool is a beautiful collection of hand-knotted rugs with transitional designs that are exquisitely made from an artful blending of raw hand-spun wool and hand-spun viscose (art silk). It is the ideal fusion of strength and design. These carpets have a sparkling appearance thanks to the art of silk, while the wool gives them strength and warmth. These rugs are striking works of art.

La Reve
La Reve is a magnificent selection of hand-knotted rugs that are colorful and vibrant. The elaborate patterns produce a mesmerizing visual that enthralls the spectators. These one-of-a-kind rugs are captivating and enchanting thanks to the heartfelt fusion of art silk and New Zealand wool.

Infinity
The infinity rug collection has the versatility to improve any sort of space thanks to its stunningly basic yet attractive appearance. Additionally, it has a gentle texture and a neutral tone that will bring depth to any room without competing with the décor. It is made of 100% natural wool and was meticulously hand-tufted in India.
Fresco
Brilliant and dynamic designs presented in striking, gorgeous colour palettes produce eye-catching graphics that are incredibly appealing.The heart of this stunning collection is the carefully hand-tufted Blended New Zealand Wool & Art Silk fabrications, which provide exceptional softness and warmth. All of the rugs and carpets in this collection are of the highest caliber and have their origins in India.
Zola
The Zola series is solid and long-lasting and is made to give your entire room more color and dimension. The natural jute used in this unpretentious flat weave is handwoven in India, and eco-friendly rayon adds a stunning splash of color. It will work with many different styles, including a farmhouse, coastal, and transitional, but you may personalize it to make it your own and use it for many years.
These living room rugs will undoubtedly improve the appearance of any straightforward living area. It's entirely up to you whether you prefer robust Mediterranean flavors or sweet flowery ones! Having trouble with your home's design? For professional guidance on furnishings and decor, get in touch with the Saraswati Global Rugs interior design team. We're happy to assist at any time!