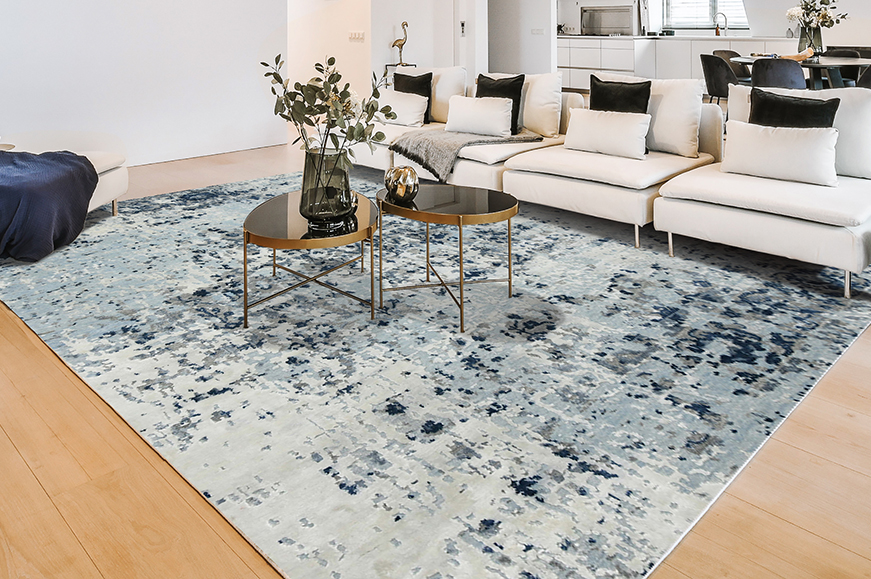 Rug Ideas to Make your home a relaxation sanctuary
Home is always the best place to unwind, eat, and sleep, however following the corona pandemic, this maxim is completely wrong. Along with working, we also educate our kids, go to conferences, and engage in a variety of other workplace activities at home. If you want to work from home, create a separate workspace. Home should always be a place to relax, both physically and mentally.

To describe a place that seems like home, the word "sanctuary" works well. It conveys a feeling of comfort, warmth, and safety. Many people rearrange their surroundings to create a peaceful and relaxed environment; this is also a viable alternative. While some people find calm by cluttering their houses, others do so by purchasing new items.

The finest option to make a house seem more like home is always rugs. Rugs give your room a calming, opulent touch in addition to adding vibrancy. You can benefit from rugs in other ways besides only as an aesthetic enhancement, such as by adding a wool carpet with excellent insulation to lower your heating costs.

Your home becomes more aesthetically beautiful, welcoming, and courteous thanks to the graceful addition. From natural to geometric, traditional to modern, we have a wide selection of rugs at Saraswati Global Rugs. Several of our beautiful collections are described:

Avatar Collection:

Our gracious hand-knotted rugs are part of the Avatar collection. The designs of these rugs are not only transitional but also elegant & alluring. Every owner desires these gleaming rugs for their comfort and oozing charisma. Manufactured with the finest hand-spun wool & viscose, these rugs are sure to dazzle you.

Hermitage Collection:

The Hermitage collection is made up of luxurious New Zealand Wool and Ultra-Soft Art Silk integrated with fascinating designs. Shades and hues in this collection perfectly blend with each other, adding richness and a voguish look to the rug. These Are The Works Of India's Talented Artists that we have, Whose Hand-Knotting Skills Are Unmatched.

Halcyon Collection:

The Halcyon Collection, which pays homage to the Golden Age of Rug Weaving, includes transitional designs and hand-knotted raw silk in a color combination that can only be described as dreamlike. Raw silk gradually loses its richness and color shades but the memories calmly await.

Since you spend most of your time in your living space, pick a sizable area rug to give your room additional visual space and texture. You can place thin rugs close to your bed so that your feet will wake up feeling the plush platform. Adding a lavish carpet on the runway to show off to your guests. Rugs can be used in any situation and will enhance your home to the fullest.