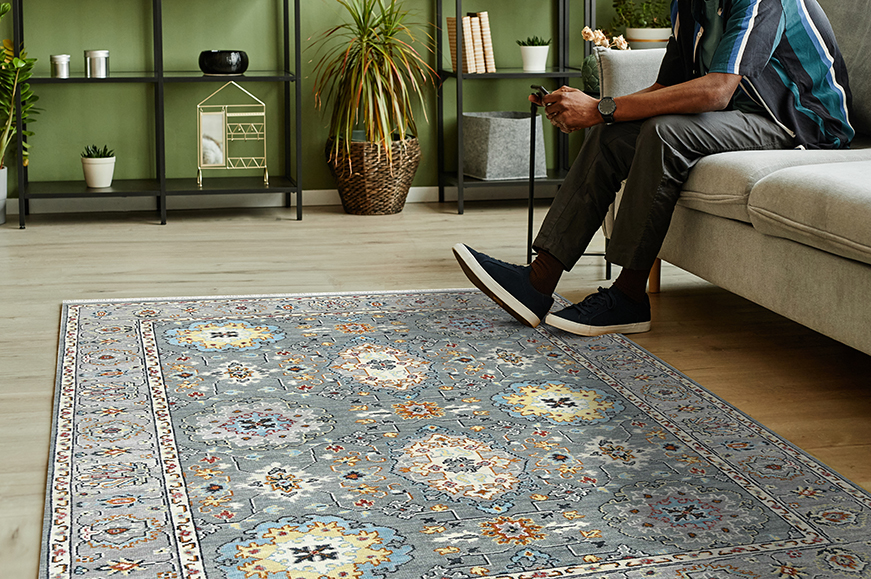 Rugs for Small Spaces: Maximizing Style and Function
Struggling to bring beauty because of the small space? Then you should know that Rugs are a great way to bring color, texture and warmth to any room. Not only that with careful selection and correct placement, you can also maximize the style and function of the room with a rug. When it comes to decorating a small space gives a major challenge. Most of the space gets filled with essential furniture. That's why in this article we will help you decorate the small space with help of a rug which will add color and function to it.


Choosing The Correct Size Of Rug

When it comes to Rugs for Small Spaces the first and foremost step should be getting the proper size Rug. When choosing Rug for a small space you should consider size and proportion, pattern and color, material and texture and functionality. A large size rug will be bad for small spaces, therefore, choose the correct proportion of rug to the size of the room and furniture and we suggest going with neutral and solid colors to create calming atmosphere.

Create an Illusion of More Space

A rug can be used in such a way that it can create the illusion of more space. To get this you should go with a light-colored or neutral rug as it reflects more light. You can also consider choosing a rug that matches the wall color or complements the wall color. We also suggest putting your furniture on top of the rug rather than letting it on side of it. This will create the illusion of a larger floor area.

Creating Focal Points

When a rug is used to create a focal point for an element it creates a sense of more space. It even enhances the decor and creates a styling point. To do this, choose a rug with a bold or patterned design that contrasts with the rest of the room's decor. This can help create a sense of interest and add dimension to the space. Additionally, using a rug with a bold pattern can help break up a monochromatic color scheme and add visual interest to the room.

Adding Texture and Pattern

A rug can be used to add texture and pattern to small spaces. A rug with a subtle texture or pattern can help create visual interest without overwhelming the room. For example, a shaggy rug can add texture and depth to a space, while a rug with a geometric pattern can add a touch of design. It's important to choose a rug that complements the rest of the room's decor and doesn't overpower it.

Conclusion

Small spaces are a great opportunity to create an inviting, personal space that feels warm and lived- in. If you have a small space, consider adding some rugs to bring life into your home! There are so many options available at us in both quality and price ranges—so whatever style or design you choose will be a perfect fit for your home.