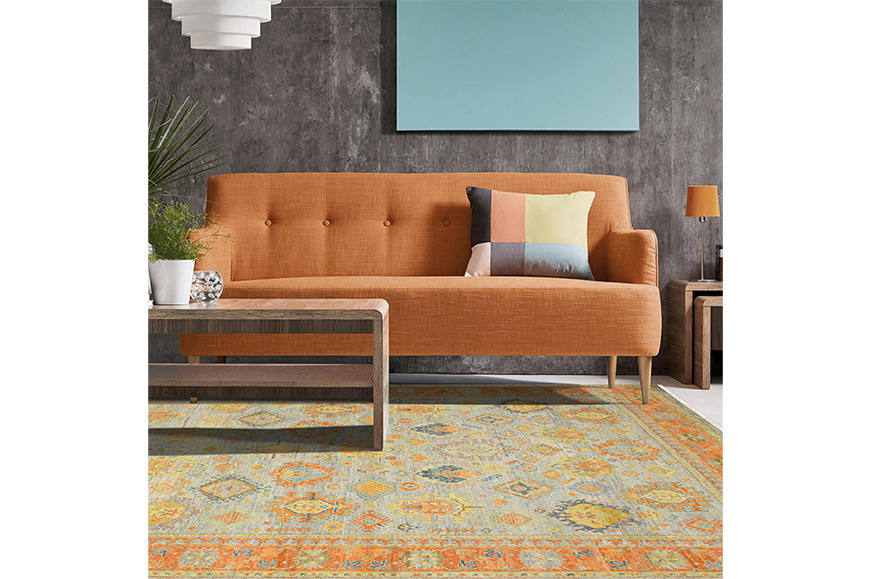 Should A Rug Be Your First Choice In Designing A Room?
Should A Rug Be Your First Choice In Designing A Room?
When we decide to renovate a room or house, or move to a new place, the first thing that comes to our mind is that, what type of room or house do we want, what kind of theme or aesthetic do we want our space to be like? These are some of the questions that come to our minds and some decisions we need to make while changing the space or changing the appearance of an existing space. Well, we are here to help you out with that. Our spaces must be relaxing and peaceful for us. Well, we would suggest to choose the flooring first. This is because everything else is going to come over it and once settling in the furniture and everything you cannot go back on changing the flooring. The floor gives an aesthetic to the whole area and the theme of the whole space compliments it. So, choosing the floor décor first is going to sort out the further décors. Now, for flooring, the most elegant way to create a regal look is to add rugs to your place. Rugs are known for the rich qualities and benefits that they have. Although, among many reasons, some of them are mentioned here to make it easy for you to decide:
Comfort And Relaxation
Rugs can make the space look and feel more comfortable. Rugs give a feeling of warmth in any space. Everyone wants to come back to their place to give away all the fatigue and worries. A home is a place of comfort and it should feel like that. Our space should look relaxing and comforting and being there should bring peace. Rugs add a touch of relaxation to your room and make it feel very comfortable.
Complimenting Patterns And Designs
Rugs come in a wide variety of colorful designs and patterns. These patterns and designs compliment your whole interior and go along with your furniture. Rugs can be chosen on the basis of patterns such as simple or bold, or, on the basis of materials such as natural or synthetic, etc. There are many options for choosing a rug. These patterns create the pathway for your further interior and give a highlight to it.
Bridged Spaces
Rugs create a sense of connection between everything in the house. They make the spaces look connected. If you use similar kinds of rugs at any two places of your house it creates a visual sense of connectivity between those places. The impression of connectedness in the whole house makes it feel more comfortable and peaceful.
Add Liveliness And Drift Off The Dullness
The numerous variants of rugs help in choosing the proper rug suitable for your space. The bright patterns, the elegant earthly colors, whatever is your aesthetic, rugs always compliment it. Rugs add life to your space. They make it look full of life and joy. Any dark spaces or dull corners of the house can be lifted by adding rugs. Adding rugs can make a dark space look and feel like a cozy reading nook or, any area which seems dull or dead can be brighten-up by adding rugs. This makes the space look like taken care of, and that it has a life. Rugs can add magic to any space and change its whole perspective.
Illusion Of Space
If your space is small, and you're thinking of ways to make it big, then don't worry, we got you. The solution to this problem is to add a rug. Rugs make the space look clean and well managed. This makes the space look particular in its details and well furnished. Rugs add a feature to your space. They give a character to the space. These details create an illusion of space. Rugs create an illusion that your house is spacious and well-defined. Rugs make the interiors look on-point.
Well, these were some of the benefits of rugs. Rugs elevate the appearance of any space and make it look more standardized and well-maintained. Rugs are not just effective, but an efficient way to brighten up any space and add life to it. Rugs have so many benefits that they cannot be underestimated. They have the feature to add up to your personality. Your space should bring peace and comfort to you. Rugs do the job for you. Their wide variety helps you in choosing rugs of your style which shows and compliments your personal preferences and your personality. Rugs are more than just a piece of art. To have a quality space, which goes with your personality and gives you comfort, just add rugs to your house without any further ado. Explore the world of rugs and compliment your space.