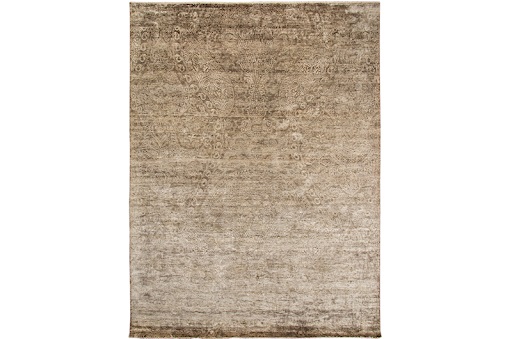 Silk Rugs- For Royal Look
As we all know that Silk is a precious and expensive material. Walking on a Silk Rug is not less than a treat to your feet. Having a Silk Rug in your home which is luxurious, delicate, has an intricate design, can definitely give your home a Royal look. These rugs are extremely intricate because of the delicate and comfortable nature of the Silk and it is often made hand-woven. However, the look and the feel of the Silk Rug are pretty incomparable to other Rugs that people even don't mind paying a high price to adorn their home.
Before buying a Silk Rug for Royal Look, here are some considerations to ponder before making a purchase:
Cost
Silk rugs are costlier than any other fiber. Silk is far too expensive to use. Most of the silk rugs contain some wool to increase durability.
Looks
Silk is a shiny material. The way, in which silk is woven into a Rug, it gives a shiny and lustrous look to the Silk Rug.
Durability
The durability of the Silk Rug is comparatively low when not handled with care. Because of the short span of time, it is preferred to place Silk Rugs in an area that does not have high traffic.
Upkeep
It is difficult to keep up as silk is an expensive and precious material. It requires professional cleaning by the company's expertise. It is avoided to vacuum the Silk Rugs using a regular rotating brush type of vacuum cleaner.
Storage
Silk Rugs are very delicate and the fibers are easily crushed while storing them. It is required to keep them with utmost care. You have to be quite careful before storing a silk rug.
Taking care of Silk Rugs to maintain the look of the Home Décor
Most of the Silk rugs are handmade which are really needed to be stored under careful conditions-
It is recommended to place Silk rugs under low traffic areas. Avoid high traffic areas like the living room, dining room, even the entryways.
Silk rugs are kept away from sunlight as the sun can cause fading of these rugs.
The process of steam cleaning and dry cleaning is avoided. Simply shaking such rugs can remove most of the dirt from the rug.
Such rugs are recommended to be cleaned by professionals, not the regular vacuum.
So if you want to indulge in creating a majestic Royal Look of your home where you don't mind paying even a high price for it, then get a Silk Rug.
For an alluring, luster appearance, nothing can beat a Silk Rug. It can make a Royal addition to your home décor.
For more information, explore Silk Rugs and many others at Saraswatii Global.