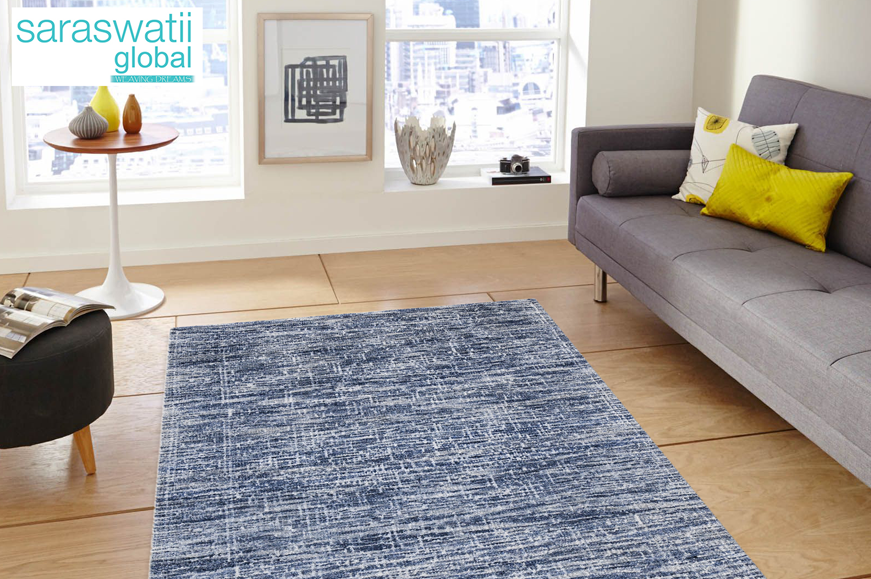 Tips on Caring Your Area Rugs and Carpets
Area Rug makes the room a perfect place, providing warmth and comfort unless you know how to preserve the quality of your Rug. The value of your area Rug or carpet depends on quality, size, style, and type. Taking care of your Rug and Carpet is the only way to increase the lifespan and maintain a healthy indoor environment.
Maintaining and taking care of Rugs is actually an easy task to do if done with utmost care and respect. You are supposed to follow the Tips on caring for your area Rugs and Carpets.
Tip 1: If your Rug is of small size, it is preferred to take the Rug to the cleaning facility instead of cleaning at home and saving money. Taking your Rug to expert hands will not only assure a safe cleaning of your Rug it will save you money as well.
Tip 2: In order to save money, you can prefer to clean your Rug at home under the expert's guidelines. Always follow the Rug manufacturer's guidelines and make sure to use quality cleaning products. Using too much detergent and water on your Rug can damage your Rug, so choose then wisely.
Tip 3: Never place your wet Carpet on the furniture. Pay special attention while placing the furniture back only when your Rug is 100% dry, otherwise, wet Carpets will have furniture spaced marks forever.
Tip 4: If you happen to spill some liquid on your Rug, make sure to act fast before it gets diluted. Pour some fresh water over the spilled area immediately and use a paper towel to dry the carpet. It's better to get a spill cleaning set at your home that has all the spot removing tools together. Never use bleach! For the stains you failed to clean, the best option is to call a professional cleaner.
Tip 5: Hanging your Rug and beating it with a stick or broom inappropriately will lead to extreme damage to the fibers of your Rug and it will reduce the durability of your Rug.
Tip 6: Properly caring for your Rug will not only make your Rug look beautiful but also increase lifespan. The single most important duty you can perform is vacuuming your Rug. It is preferred to vacuum the Rug which is placed at high traffic area, at least once a week. Over every 3 – 6 months vacuum your Rug from the back of it to avoid the sticking of unwanted particles.
Tip 7: Depending on the area traffic, professional cleaning of your carpet every few years is suggested. It will keep your Rug look as new as possible.
Why should your Rug be given professional care and treatment when needed?
Professional cleaning is essential, as they have hands-on experience and knowledge to treat each area Rug based on fiber and construction and this is what makes them an expert. The Rug is a treasured heirloom, an item of value for your home that should be kept with extreme care and respect. The Area Rugs can last for generations when given proper care and maintenance.
By following these few easy steps, your Area Rug will continue to remain a joy in your home for upcoming years. These tips on caring for your area Rug and Carpet will keep your Rug spotless and new.