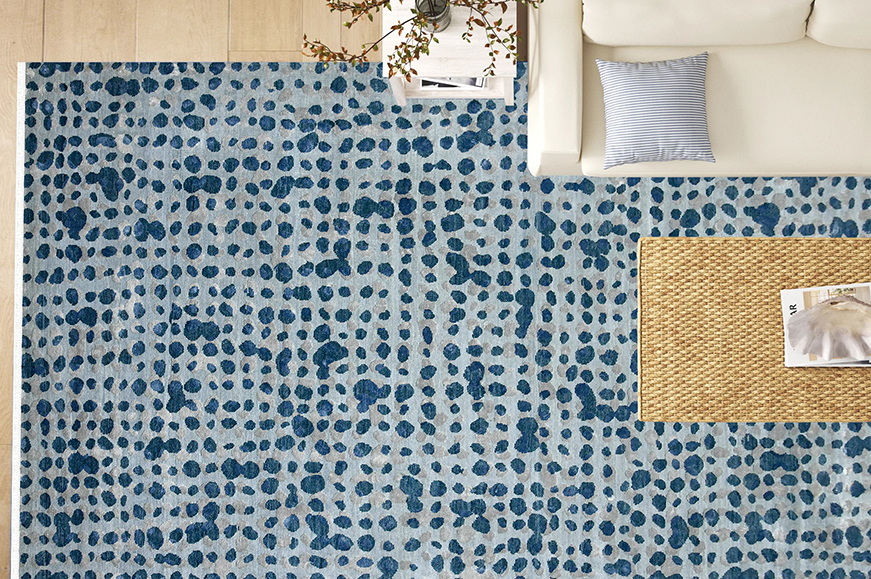 Top rugs collection to use during the summer season
Looking for a way to freshen up your home décor for the summer season? Look no further than these top 5 rug collections that will bring a touch of warmth and style to your living space. Whether you're looking to add a pop of color or a natural texture, now is the perfect time to update your home décor and create a space that's perfect for relaxing and unwinding. Rugs are a versatile and affordable way to transform your living space and create a warm and inviting atmosphere. From bold and vibrant patterns to natural textures and coastal-inspired designs, these rug collections have something for everyone. So why not take the first step towards creating your dream summer home by exploring these stylish and on-trend rugs today?
Legacy Collection
Experience the timeless beauty of the Southwest and Aztec culture with the Legacy Collection. Each piece in this collection captures the traditional designs of these regions, incorporating bold colors and intricate patterns that are sure to make a statement in any room.
Crafted by master artisans in India using hand-knotting techniques, every rug in the Legacy Collection is a work of art. Using premium-quality materials and careful attention to detail, these artisans create each rug with a loose, low pile, creating a casual yet inviting texture that is perfect for any setting.
Zola Collection
Transform your living space with the all-natural collection that adds both durability and natural beauty to your home. Hand-woven by skilled artisans in India, this casual flat weave rug is crafted from all-natural jute fibers and infused with eco-friendly rayon to create a stunning pop of color that elevates the overall design.
This collection is the perfect choice for anyone seeking to add a touch of effortless style to their living space. The durability and longevity of this rug ensure that it will withstand the test of time and be a treasured addition to your home for years to come.
Antiquity Collection
The Antiquity Collection is not just any ordinary rug; it is a masterpiece of design and craftsmanship. Meticulously handmade by premier weavers in India, using only the finest raw handspun New Zealand wool, this area rug is destined to become a modern heirloom in your family.
By investing in the Antiquity Collection, you are not only bringing an exquisite work of art into your home but also creating a legacy that can be passed on for generations to come. Its durability and quality make it a wise investment that will continue to provide beauty and comfort to your family and loved ones.
Conclusion
In conclusion, adding a rug to your home décor during the summer season can provide a refreshing and cozy touch to your living spaces. Whether you're looking for a splash of color, texture, or a practical solution to protect your floors, there are plenty of rug collections to choose from. Among these, the top collections to consider for your summer decorating needs are Each of these collections offers unique design elements, patterns, and materials that can help bring a touch of summer style to your home. With a little creativity.