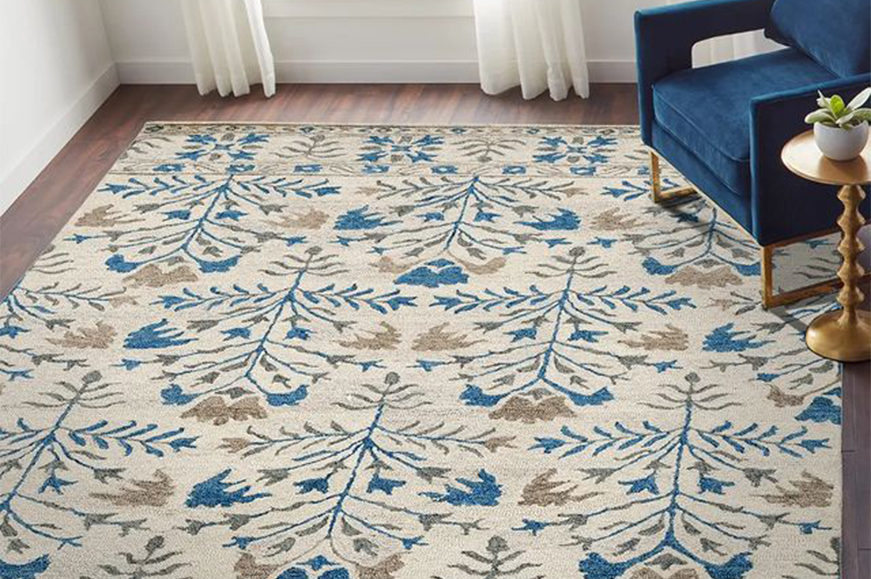 Trendy Rugs To Uplift Your Living Space
A rug is an ideal method to make your area look finished, whether you're redecorating your house for the first time or just need a fast boost. Rugs define and separate the rooms, especially in open-concept homes, and connect all the components of the room. Along with the well-known traditional rugs, you may also select from a variety of modern, abstract, geometric, and solid-colored carpets. The options are genuinely limitless.
Hand-Knotted Rug
Antique, Oriental, and exquisitely hand-knotted traditional carpets have been used to decorate homes for generations by hedonists and those who appreciate the finer things in life. It is a sign of taste and a wonderful approach to conveying the character of the room. Dazzle, Kinara, Kohinoor, etc are the best collection. Hand-knotting rugs is a very old craft that is deserving of respect! The "knots" that make up the rug's "pile" are manually tied into the rug's foundation by the rug weaver. A hand-knotted rug's size and pattern's complexity determine how long it takes to make.
Hand-Tufted Carpet
Installing a Hand-Tufted rug on the floor is the finest approach to accentuate the attractiveness of the living area. Numerous styles of hand-tufted rugs are offered. These rugs are less expensive and more durable than other rugs. The finest alternative to enhance the living room's beauty and coziness is to choose one of these hand-tufted, reasonably-priced carpets. The hand-tufted rug's primary benefit is that it doesn't need any padding due to its thick enough texture and construction. The USP of hand-tufted carpets is that no two of them can be identical, even if they are fashioned from the same pattern like animal print, asteria, canyon, and many more.
Hand-Woven Rug
One of the varieties of rugs for sale on the market is hand-woven rugs. These carpets typically have a modest yet attractive appearance as seen in Inara, Heaven, Arizona, Bella, Blend, etc. Rugs manufactured by hand are often produced with considerable care. A single woven rug also requires a lot of time to create. Wool and silk are two common natural fibers used to make hand-woven rugs. A hand-woven rug can therefore be used for a very long period if someone can take good care of it. Both floors and walls can be covered with handwoven carpets. Any room in the house will look better with the right hand-woven rug in it.
Flat Weave Rug
The most popular and cost-effective kind of carpets is those with a flat weave. One of the main reasons flat weave rugs are the most popular kind of rugs is that, as their name implies, they are the flattest carpets and don't display any woolen piles. Flat weave rugs are ideal for giving a room a fresh appearance in a very practical and effective way. Rugs with a flat weave are weaved, giving them a flat surface and an easy-to-carry quality. The perfect qualities of flat weave rugs can be seen in Zara and Dune.