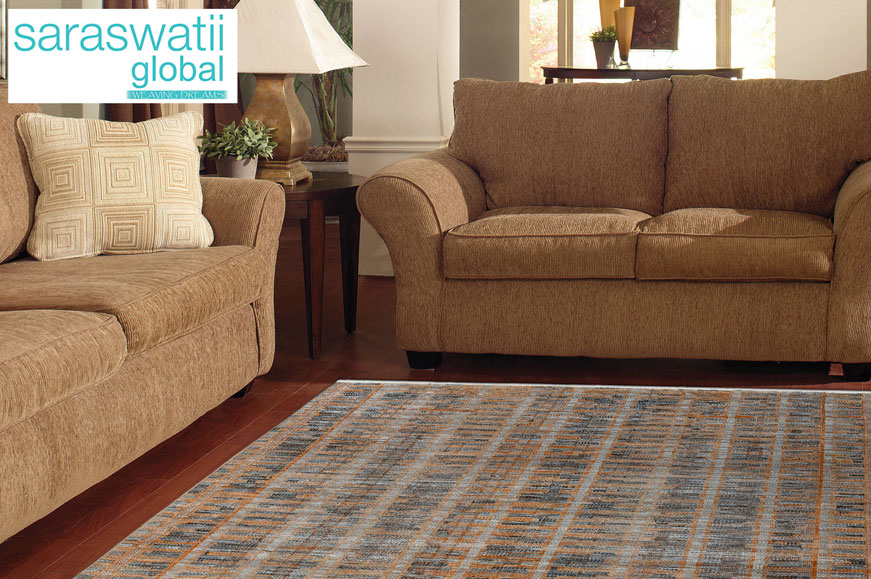 Using Hand-Knotted Rugs for Home Decor
Hand-knotted rugs are the traditional masterpiece made by meticulously tying every single knot in a Rug in which thousands of knots are inserted. These knots are the strength to make them run long-lasting. They are made with different traditional hand-knotted techniques on a specially designed loom. The fine craftsmanship technique adds much value to it that deserves a place in the house. Hand-knotted Rugs are the cream of the crop when comes to Rugs and Carpets. The beautiful creation of this Hand-Knotted Carpet starts from a sheep's wool and ends with an incredible heirloom for your home décor. They are the ones that last for centuries because of the natural fibers they are made of and the care and treatment are given to them timely. Hand-Knotted Rugs are extremely perfect to décor the high traffic areas like the living room, bedroom, and hallways.
Materials used in a Hand-Knotted Rug
Hand-Knotted Rugs are completely made using a blend of different fibers especially wool. The use of such high-quality fiber gives Hand-knotted Rugs the strength to stay for a longer span of years. The wool is the most popular and resilient fiber stands to give the most comfortable feel to the feet. Wool makes the Carpet perfectly strong to withstand everyday wear and tear in high traffic areas. The renewable material of the wool helps in adding a luxurious touch to the final product.
Reasons for using Hand-Knotted Rugs for Home Décor
There are many things to spread over the floor but adding Hand-Knotted is considered a valuable investment for your home. They are the Rugs knotted beautifully using traditional or ancient techniques crafted in several designs. Adding Hand-knotted Rugs means adding glamour and elegance to your home that lasts for decades.
Stunning Beauty- The number of efforts, care, and fine craftsmanship has made Hand-Knotted Rug a remarkable and pleasing art piece for any home. These Rugs are complementary décor to transform any odd space into a brighter one with its traditional beauty.
High Durability- Behind making the incredible Hand-Knotted Rugs is the fibers that are proven to last for decades. These fibers hold the knots together that makes them even stronger and provide a safer floor for the children.
Valuable masterpiece- Every Hand-Knotted is unique in itself. Every Rug carries a distinct characteristic of the weavers. A pop of colors and a distinct flair make them superior among any other type of Rug. It shows the reflection of the weaver's artistic designs. Hand-Knotted Rugs are real art pieces designed beautifully to create eye catchy focal point in your home.
Caring for your Hand-Knotted Rug
Before you Hand-Knotted Rug shed loose fibers as a natural part of the wearing process, you are supposed to vacuum it a couple of times. Like every other Rug, Hand-knotted Rug also needs to be rotated to balance the amount of sunlight and traffic at all four corners. To keep Rug with utmost safety, a Rug pad is recommended to protect both the Rug as well as the floor.
A Hand-Knotted Rug is always the best choice for your home. From the level of comfort to its breathtaking appearance, Hand-Knotted Rugs bring life to your space whether it is a living room, a bedroom, or any decorative wall. Hand-Knotted Rugs are highly recommended for home decors.
To know more about hand Knotted Rugs or to explore a wide range of intrinsic designs of Hand Knotted Rugs, visit Saraswatii Global.