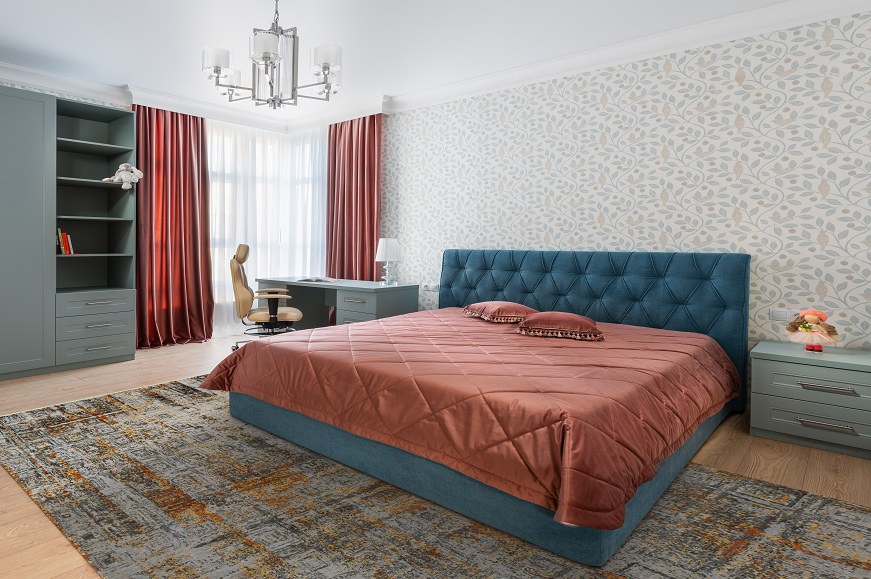 Ways To Use Rug In Winters To Create Cozy Look
Rugs are magnificent pieces of art that help elegantly beautify the spaces. Rugs can be used to decorate living rooms, bedrooms, and even offices. But most commonly they are used in homes as decorative yet functional pieces which give them a comfortable and cozy look. Especially during winters, rugs can jazz up the whole look and give a warm feeling. It`s time to cover those icy cold floors with some beautiful pieces of rugs. Rugs help in keeping the heat absorbed and maintaining room temperature. Now it`s time to take a look at some ways by which anyone can create that cozy and comfortable look in winters by using rugs.
Cover Up
When it comes to styling homes for winters, covered floors top up the list. Rugs can be used in large forms to cover floors by wall-to-wall placement. This not only makes the whole room comfortable to walk on but also gives it a high-toned look. Rugs work as insulators so they are always going to benefit the owners and their house members.
Layering
Using rugs as layers is a modern way of decorating homes. Rugs come in different shapes and sizes. They can be placed over couches to give a warm look. Couches are appealing for everyone even if it has been a long day or not. Adding a rug on it gives it more warmth and a tempting, modern, and clean look.
Outdoor Comforts
Houses which have a big outdoor place like balcony, verandah or a garden where most people love to sit and have their cup of teas and coffees along with their friends and families, placing a rug on chairs and couches, using cushions or using rugs as a throw creates an exclusive and cozy look. Outdoor rugs create an impactful difference in the ambiance of the whole house.
Mixing Shapes
Rugs of different shapes and sizes when mixed, add a fun element to the ambiance. It gives off a cozy and contemporary feel to the house. Rugs always give a spectacular view when added to any place.
Play With Colours
A splash of color creates a sense of giving a look. Colors are always eye-catching. When rugs are played along with colors it gives an instant beauty statement to the place and makes one want to have the comfort of being there. Houses become a colorful and joyful place to be in.
Curl it up to the fireplace or seating area
What better than warm and cozy seating near a fireplace in winters? And even better when it looks picturesque rather than a messy rolled-down bed. Zoned with couches, near the fireplace is an evergreen and classic way of placing a rug.
Warmth For Bare Feet
Any room or any space in the house which is meant to be walked upon barefoot can be a perfect option to place a rug, particularly in winters. It can be placed near bathtubs if it is washable but not as close as to getting completely wet. This is a quite a modern and impressive way of using a rug. Rugs can also be placed next to the bed. Not only does it look very sophisticated but also works in long run. And especially in winters it just becomes more functional.