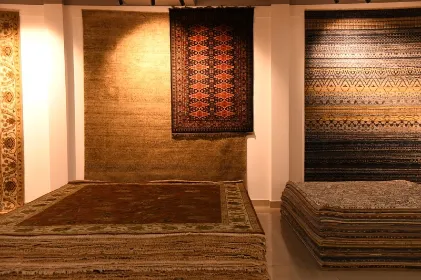 Carpet Shops Near Me In Delhi
When it comes to interior design, all carpets give your space a bit of elegance and completely change the appearance of any area in your house. Any indoor living area is enriched by carpets, adding a touch of coziness to chilly tile or marble flooring. These creative items give your house vibrancy and sparkle. Additionally, they give your house a much cozier and more pleasant appearance. If you're seeking the most excellent carpet shops near me in Delhi, Saraswati Global offers furnishings that are distinguished by high-quality materials and striking patterns.
To provide you with the most satisfactory experience and satisfy your need, we actively adhere to the most recent trends while maintaining the highest standards. You may get top-notch Shaggy Carpets, Area Rugs, and Traditional Carpets from us for a fantastic price and a significant discount.