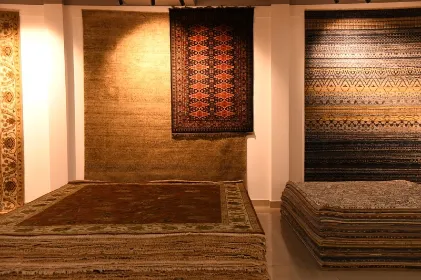 Carpet Shops near me in Jaipur
Elegant and sophisticated carpets have the inherent capacity to provide a touch of cosines, relaxation, and pleasure to your house. The property's interior might frequently look lifeless and drab due to the harsh and unwelcoming aspects of the hard floors. Additionally, carpets have the practical advantages of providing sound absorption, cushioning, and insulation during the colder months.
The overall comfort of the carpet piece is significantly influenced by the texture and polish of the carpet. Saraswati Global is rated as one of the top carpet shops near me in Jaipur because it offers various patterns, textures, and styles that may be coordinated with home decor.