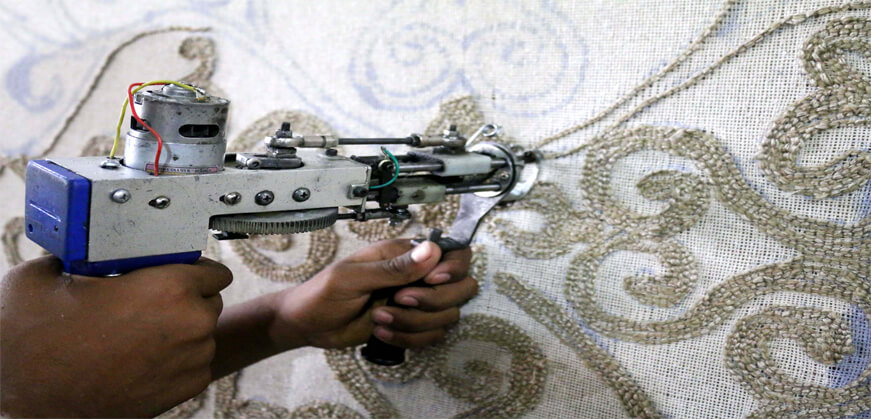 Area Rugs for a White Room
The last time you have seen a picture of an all-white room or you have visited a place with white furniture and surroundings, what have you felt? Did you feel welcoming… relaxed… calm? White is a color of peace and serenity. White-color décor feels like a cool calming breath of fresh air.
Homeowners looking for a classic and elegant surrounding often seem to go for an all-white room that gives a comfortable and welcoming feel as it is surely the most refreshing color among the spectrum.
White is clean and uplifting, it stimulates sophistication. If you want to keep your living room minimalist then decorating it with plain white fashion is something you need but make sure that your place never come across as something very refined, boring, and cold. To give your light space a wonderful subtle definition, here are some design tips for you!
The white color décor can surely be a canvas for colors! You can add whatsoever essence you want with your creative mind. Design with something that motivates and inspires you or something in which you can find inner peace. Rather than submerging the entire place in bright colors, try adding texture. Handmade rugs offer an easy change option to add a splash of colour into a light scheme. The hand-knotted rugs and hand-tufted rugs make the white space look warmer and also let you enjoy the minimalist aesthetic.
Add a bunch of neutral, bright, or subdued shades with the extensive variety of area rugs available at www.saraswatiglobal.com. You can enjoy spring with the pastel and bright color area rugs or change to rustic tones of amber, yellow, or red in autumn. The white-décor gives you the flexibility and versatility to style your space in numerous ways all year around.
Area rugs add that much-needed pop of visual interest to any space. To give your all-white living room a warmer and inviting appeal, the hand-woven rugs and fluffy shag rugs do wonders. The beauty of a white-color décor is that it can give your space a modern or traditional look according to your taste. Pair it with a bright shade hand-knotted area rug with marble flooring to bring a traditional and classic vibe. For an ultra-modern look, you can go along with a pastel shade flat weave rug with wooden flooring. A variety of homeowners appreciate white décor as it feels clean and classic.
Add a focal point in your home by accenting a bright-colored or soft hued area rug with your all-white interiors and see how comfortable and refreshing your place is than you once thought!