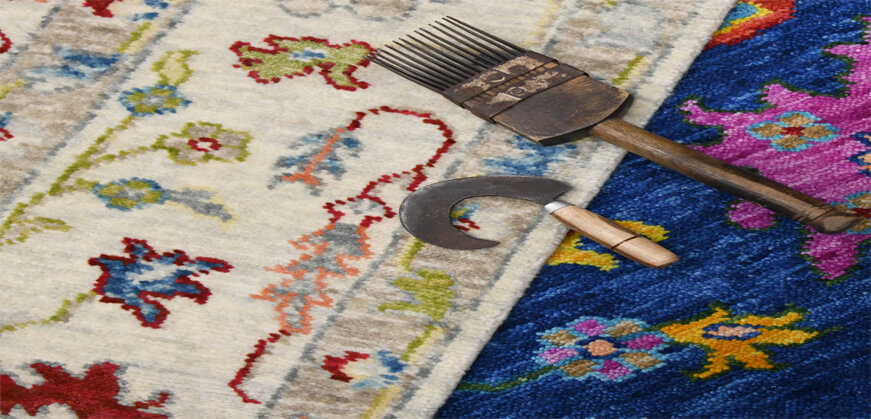 How to choose a pet-friendly rug?
Tensed…??? Worried…??? Curious…???
Everyone loves their pets and so their homes. There is always a question that strikes the mind of the pet owners that what type of rug they should buy. Shedding, wear and tear, dander, claws, accidents, and drool— all these are the most common thoughts that your mind get stuck to before making a buy.
Your furry friend loves to enjoy the softness of a rug by curling up on it and feeling comfortable rather than to lie down on those hardwood floorings.
As per the National Pet Owners Survey 2019-2020, 67% of U.S. households and as per the Statista Research Department, 34% of Indian households own a pet. These numbers definitely show the love and fondness for pets in these nations. Similarly in other parts of the world, people do own a pet at an increasing rate.
Many a times, pet owners approached us, being unsure of which type of carpet they should buy. To the answer, no rug is 100% pet-proof but we have some choices that can certainly match their requirements. The blog will help you in finding some of the best pet-friendly rugs that could be a great choice matching the requirement of both your home and your pet.
Tips to consider while making a purchase
Personality
Before buying a rug, the most crucial aspect you need to give a thought is the personality of your pet. A check on habits, activeness, and daily routine of your pet can assist you the most in buying a near to perfect pet-friendly rug.
Pile
The most frequently asked question when it comes to buying a rug of the pet owners is 'Should we choose a rug with a loop pile or cut pile; a high pile or low pile'? While selecting your ideal pet-friendly rug, it is very important to consider the rug pile. In our opinion, it is advisable to go for a low-cut pile rug as it can reduce the risk of catching their claws or teeth as well they won't be able to easily snag threads.
Color
There are some colors that seem almost perfect for hiding pet hair and dirty marks. Look for a rug which is similar to your pet's color can be a good idea as it will help hide those stray pet hair.
Type
With a pet, it is preferred to buy a durable and sturdy rug as it becomes quiet easy to maintain. From this aspect, the hand-knotted rugs could be the best pick followed by the flat weave rugs for the pet owners. These rugs have a long durability as well as are way much solid to handle the daily damage.
Buy hand-knotted rugs (link)
Final Note:
By following the above mentioned tips while buying a pet-friendly rug, you can find not only a beautiful rug of your choice but also the one your pet feels comfortable on. One thing to remember is that pet-friendly rugs are not completely pet-proof, there are still chances of chewing, scratching or slight damage to your rug. In those particular cases, we recommend you to give us a call and ask for professional assistance for better results!
For further inquiry or help call us @ ……….. Mail us @ ………………..