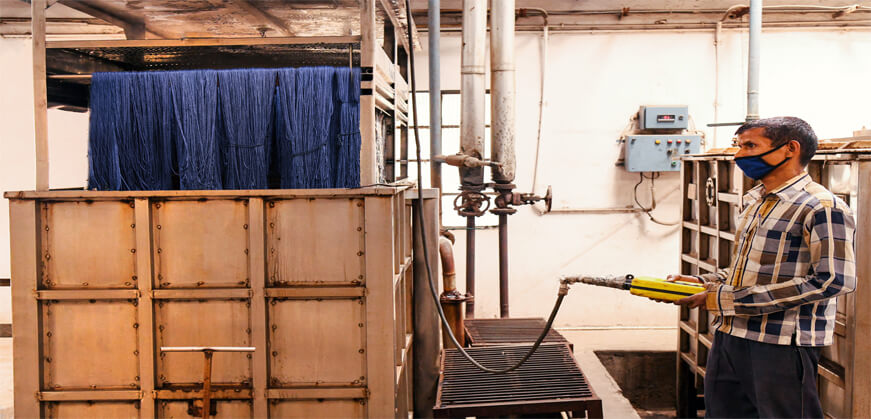 How to take care of your rugs?
Rugs and carpets breathe new life into your space while also providing a new aged elegance but it is extremely crucial to have proper maintenance for their longevity. To ensure that the look and elegance don't fade away, here are some tips to retain the shape and original appearance of your rug for a long time.
Use a Rug Pad
Placing heavy furniture on rugs might result in crushing of fibers and creating dents. Rug pads majorly play a vital role in protecting 3 things i.e. you, your floor, and your rug. The fix that can help you to avoid dents and to enhance the life of the rugs is the rug pads. The approach should be to get one before the actual damage takes place.
These rug pads prevent the direct contact with the floor by creating an extra layer of support between your floors and heavy furniture and also helps shield the rug from dirt and dust particles and thus lengthen a rug's lifespan. It also allows the carpet to lay flat and avoid bunching.
Professional Cleaning
Even if you perform regular home cleaning and rugs treatment, still professional cleaning is a must for the area rugs in order to extend the lifespan of your carpet and retain its colors and shape. It is recommended that for various rugs like hand-knotted rugs, hand-tufted rugs, flat weave rugs, etc. the average time between the professional cleaning is every 12 to 18 months.
Though, in situations like if you have a pet or the rug is placed in a heavy traffic area, then the rug must be cleaned more often. Marks of dust, pet urine odors, mold spores, or cigarette ashes require only professional cleaning as it saves the rug from damage and fiber loss.
Rotate the Rug
Because of heavy furniture, direct sunlight and high traffic, there are chances that the rug might fade and cause uneven wear. To save your carpet from such damages, it is advised to rotate your rug every few months and use drapes or blinds to protect the rug from direct sunlight causing some sort of sun damage.
Vacuum Cleaning
Regular vacuuming of your rug from both sides is the way of proper cleaning. With vacuum cleaning, you can remove dust and dirt as well as it also reduces allergens which are usually stuck within the fibers. It is one of the best ways to keep the rug clean between the periods of professional cleaning..